TRS MLC Ramulu Naik joins congress party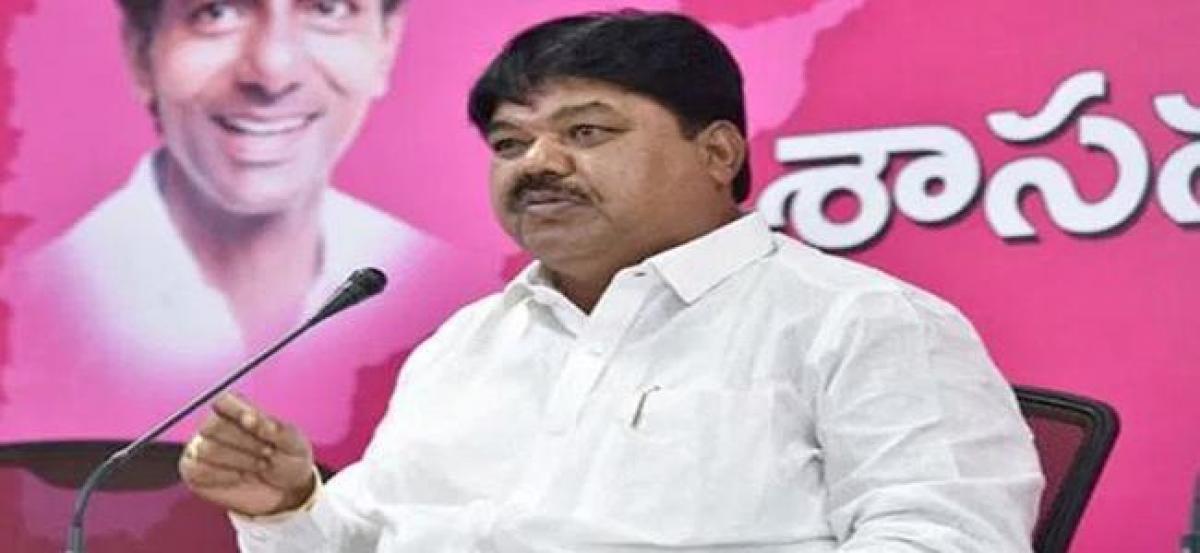 Highlights
TRS MLC Ramulu Naik joined Congress party today after meeting AICC secretary RC Kuntia at Golkonda hotel
In a yet another blast to TRS, the party MLC Ramulu Naik from Narayanakhed has joined Congress today.
According to reports, Naik met the Congress Telangana in charge RC Kuntia at Golkonda Hotel who welcomed him to the party. It is learned that Ramulu is expecting Yellandu assembly ticket from Congress party.
On the other hand, the Congress party held a core committee meeting at the hotel with 15 members including AICC state secretaries Bose Raju (Karnataka), Sreenivasan Krishnan (Kerala), Saleem Ahmed (Karnataka) and TPCC chief Uttam Kumar Reddy to discuss on seat-sharing and election campaign.
In September, TRS MLC Bhupathi Reddy joined Congress party in the presence of AICC president Rahul Gandhi in New Delhi.