Rajnath singh asks youth to get inspired from Swami Vivekananda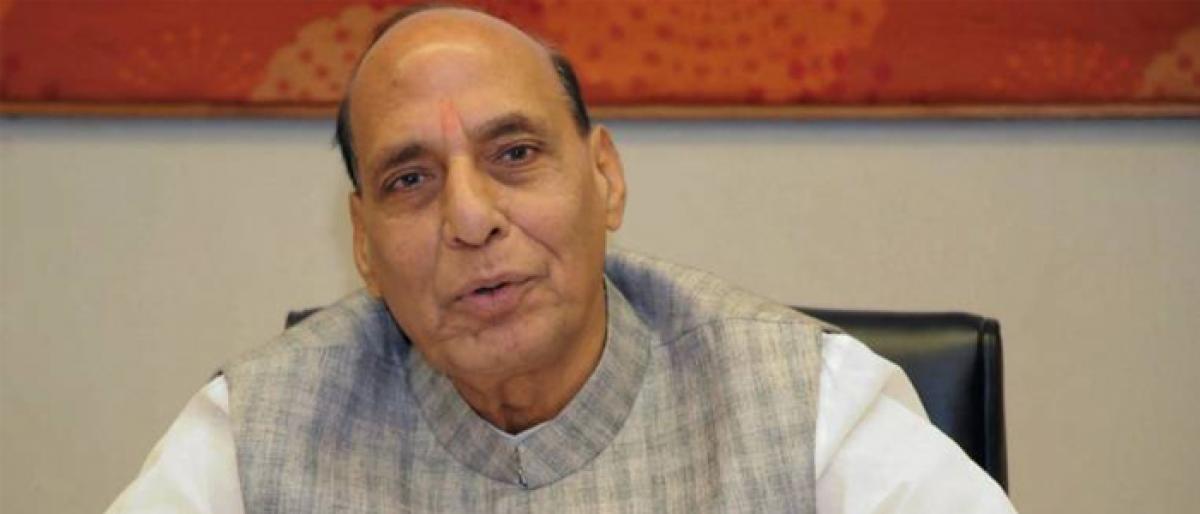 Highlights
Union Home Minister Rajnath Singh asked youth of the BJYM to work as sociopolitical workers among people
Hyderabad: Union Home Minister Rajnath Singh asked youth of the BJYM to work as socio-political workers among people.
Addressing the Bharatiya Janta Yuva Morcha (BJYM) National Convention at the Parade Grounds here on Saturday, Rajnath Singh asked the youth to be the stakeholders and instrument of change.
Accusing Congress letting down the country with its missile, he said the country had got Swaraj. But, people could not get Suraj. Because Congress and its leadership kept political interests above the nation, he added.
Teaming the youth and their sacrifices had played a significant role in making country, the Union Minister asked them never knee before any political leader but stand on their own taking the inspiration from the first youth icon of the country Swami Vivekananda.
PM Modi government trying to give Suraj to the country, keeping national interest above the political interests. This is why people across the country blessing the party. BJP is the only party in the country working for the national interest, and to expand its footprint across the country.
It was against this backdrop non-BJP political parties are trying to come up with a grand alliance with the Congress party. But, no one can save the grand old party, and he advised opposition parties going with the Congress to see the fate meted out the left parties.