"No power in the world can stop the construction of a Ram temple." Says Giriraj Singh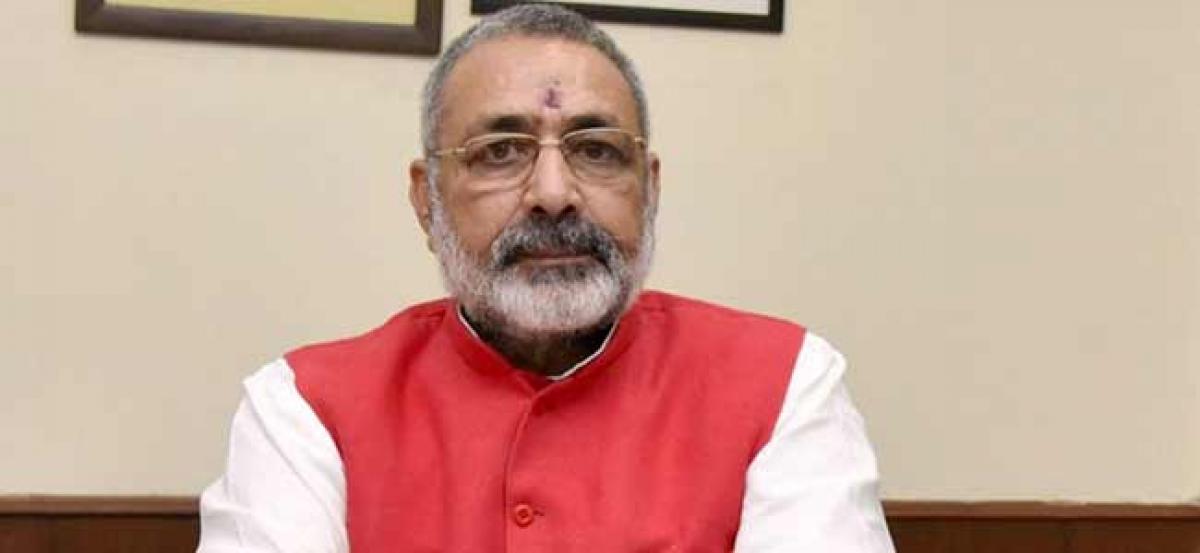 Highlights
On Sunday the junior law minister P P Chaudhary, regarding the BJPs silence over the demand that has been made by VHPs for the requirement of a law to facilitate the construction of a Ram temple in Ayodhya, a move that is backed by RSS He said that, the legal options must be explored as the title suit had been pending for several years in court
NEW DELHI: On Sunday the junior law minister P P Chaudhary, regarding the BJP's silence over the demand that has been made by VHP's for the requirement of a law to facilitate the construction of a Ram temple in Ayodhya, a move that is backed by RSS. He said that, the legal options must be explored as the title suit had been pending for several years in court.
After the deliberations, the Akhil Bhartiya Sant Samiti called for a legislation to facilitate for the construction of the temple. "We direct the government to either bring in a law or an ordinance (for the construction of the Ram temple)," Ramanand Hans Devacharya, the patron of the organisation, told a source.
When questioned about the party MP Rakesh Sinha's plan to bring out a private member's bill for the construction of the Ram temple, Choudhary said any decision regarding that part of the government would be a collective one. "We should see how a temple can be constructed within the four corners of law, which is a matter of deliberation," the minister said.
Uma Bharti the union minister said that, while Hindus were known as the "most tolerant" people in the world, but any talk about constructing a mosque on the boundaries of a Ram temple in Ayodhya could make them "intolerant".
Bharati invited the Congress chief Rahul Gandhi to lay the foundation stone of the temple in Ayodhya along with her, saying he would "atone for the sins" of his party by doing so.
Giriraj said no power in the world is capable of stopping the construction of Ram temple. "Prabhu Shri Ram is the cornerstone of the faith. There is resentment and impatience among the people as cold water has been thrown on their hopes, but a way out will be chalked out. No power in the world can stop construction of Ram temple in Ayodhya," he said.