Politics of Congress begins and ends with dynasty; ours begins and ends in the huts of the poor: PM Modi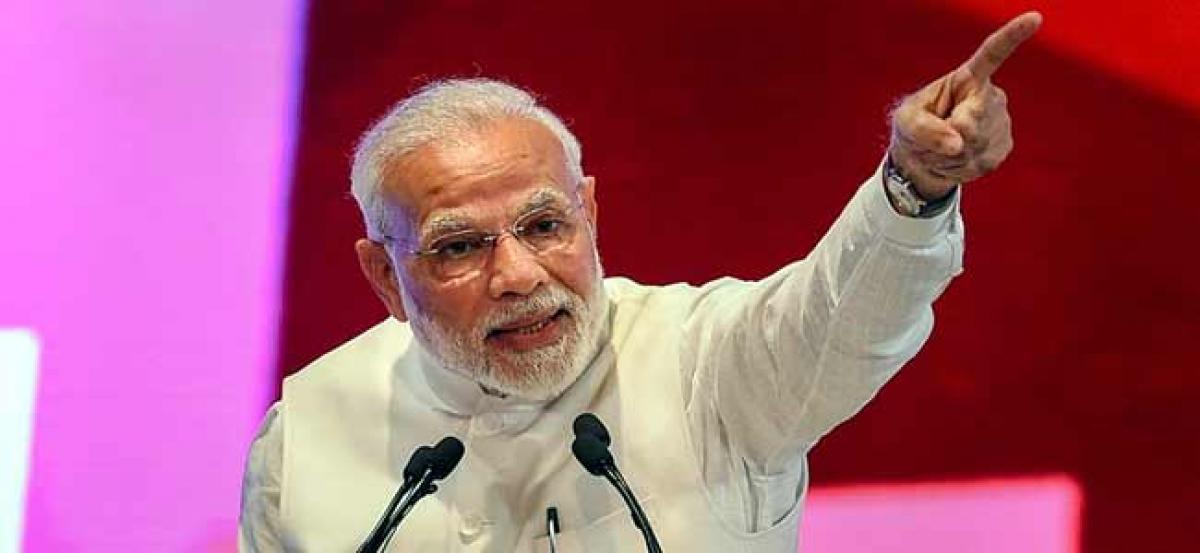 Highlights
Prime Minister Narendra Modi on Monday attacked the Congress, targeting its president Rahul Gandhi and his mother Sonia, saying the partys politics begins and ends with one family
Bilaspur: Prime Minister Narendra Modi on Monday attacked the Congress, targeting its president Rahul Gandhi and his mother Sonia, saying the party's "politics begins and ends with one family".
Addressing a poll rally here ahead of the second phase polling in the state on November 20, Modi also made a strong pitch for development, saying the pace of development under the Congress regime in the state was "far slow" than the one under the BJP-led government. Singling out the Gandhis, Modi said the "mother-son duo" were out on bail and hit out at them for questioning the government's demonetisation move. "They forget it was due to demonetisation that they had to seek bail," Modi said, adding "those seeking bail are giving certificate to Modi".
Modi asserted the BJP was for development and that it was due to this commitment that the opposition was unable to understand how to compete with ruling party in elections. He also targeted the Congress president, saying when Congress released its 36-point manifesto for Chhattisgarh polls, 'Naamdaar' (Rahul Gandhi) was referred to as 'Sir' 150 times which shows he is more important for them (Congress) than Chhattisgarh.