'What will you mourn for?': Biplab Deb justifies dropping May Day holiday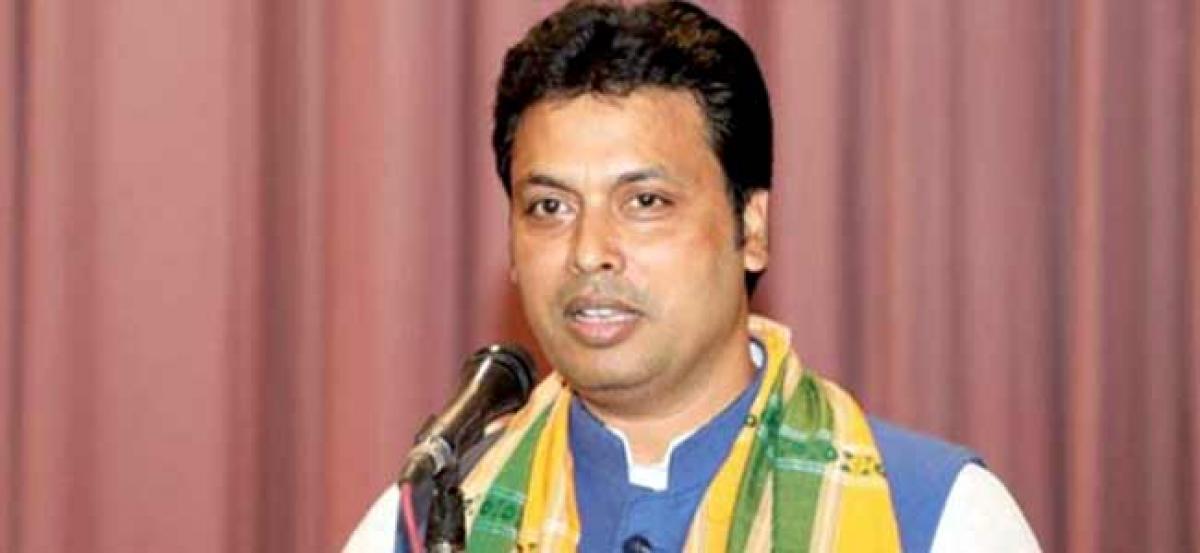 Highlights
Tripura Chief Minister Biplab Deb has justified the reason behind dropping May Day from the list of holidays in the state and said the decision was taken because government employees didnt need one on International Labour Rights Day
Agartala: Tripura Chief Minister Biplab Deb has justified the reason behind dropping May Day from the list of holidays in the state and said the decision was taken because government employees didn't need one on International Labour Rights Day.
Deb said that May Day is meant for workers and labourers and none else.
He claimed his government has done justice by granting holiday on May Day only for workers in industrial sector.
"Why do government employees need holiday on May Day ?... I have noticed that it is a holiday on that day in very few states.
"What are the provisions for a holiday? They (previous Left government) used to grant holiday to the entire state on this day here," Deb told a conference of the Tripura Gazetted Officers Sangh here on Sunday.
The Tripura government in a notification on November 3 had said that government employees would be allowed to avail any four holidays chosen by them out of a list of restricted holidays during 2019.
The list of restricted holidays had 12 festivals or occasions in it.
These are New Year's Day, Pous Parban - a Bengali harvest festival, Basanti Puja, Mahavir Jayanti, May Day, Ratha Yatra, Jhulanjatra Samapan, Biswakarma Puja, Akheri-Chahar-Sumba, Bhratridwitiya, Guru Nanaks birthday and the World Disabled Day.
"There is holiday on May Day in the industrial sector. That holiday is still valid. But are you workers and labourers in the secretariat?" Deb asked.
"You (gazetted officers) are not labourers. No. Am I labourer? No. I am Chief Minister. So what for do you need holiday (on May Day)? What will you mourn for (Kya matam manayenge aap)?" he asked.
The state government took the right decision by dropping May day from the list of the holidays, he said adding holiday was granted to labourers on that day but not for government employees.