Madhapur police seized Rs 23 lakh in vehicle checking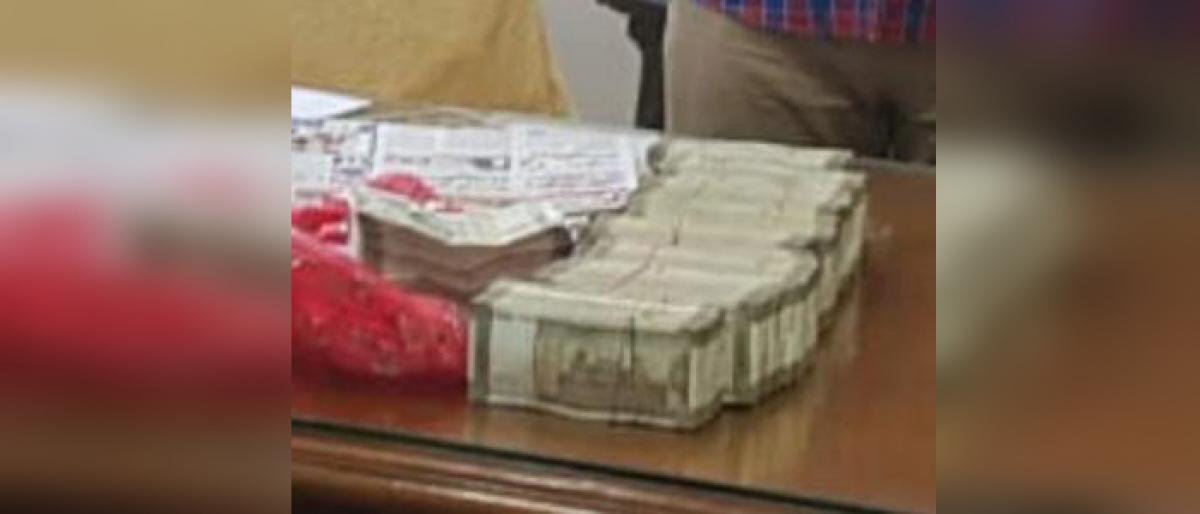 Highlights
Madhapur SOT sleuths seized Rs 23 lakh from a person who was transporting the cash According to police, during vehicle checkings they stopped a bullet bike in which they found the cash
Madhapur SOT sleuths seized Rs 23 lakh from a person who was transporting the cash. According to police, during vehicle checkings they stopped a bullet bike in which they found the cash.
On enquiry the transporter Goverdhan Reddy was failed to show proper documents for the cash transaction.
Police after seizing the cash handed over to Income Tax officials for further enquiry.