CBI hunts for banking, tax experts from ministries to probe PNB scam, other frauds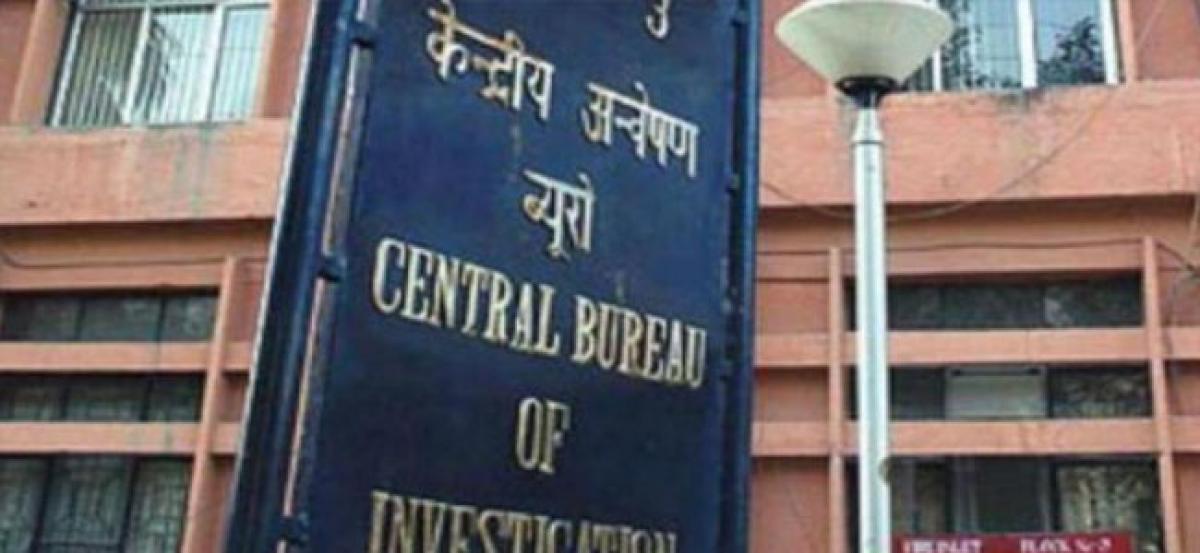 Highlights
The Central Bureau of Investigation CBI, which is probing the over Rs 13,000 crore Punjab National Bank PNB scam as well as other financial frauds, has sought deputation of banking and tax experts from other ministries with an offer of good monetary incentives
'It may be noted that officers coming on deputation are entitled to special security allowance at 20 per cent on the pay,' CBI said.
New Delhi: The Central Bureau of Investigation (CBI), which is probing the over Rs 13,000 crore Punjab National Bank (PNB) scam as well as other financial frauds, has sought deputation of banking and tax experts from other ministries with an offer of good monetary incentives.
According to an official communique sent by the CBI to the finance and other key ministries, the agency has asked for officers on deputation as advisor (banking), senior advisor (foreign trade or foreign exchange), deputy advisor (foreign trade or foreign exchange) and senior advisor (taxation) on deputation.
Those selected will initially be given short-term contract with the premier investigation agency, it said.
These posts are to provide technical assistance and expertise in probing cases involving banking, foreign trade and foreign exchange, taxation and to supervise the work of other technical officer working in the agency, the letter routed to various ministries said.
"It may be noted that the officers coming on deputation to CBI are entitled to a special security allowance at the rate of 20 per cent on the pay," it said.
The communique, however, said the candidates who apply for the post will not be allowed to withdraw their candidature subsequently. The CBI is looking into various big-ticket fraud cases in banks besides other complex cases related to foreign trade and taxation.
Among the prominent ones is the over Rs 13,000-crore fraud in the PNB allegedly committed by jeweller Nirav Modi and his uncle Mehul Choksi, the promoter of Gitanjali Gems.
The CBI had some time back also booked top officials of two public sector banks, a former CMD of the IDBI Bank, former Aircel promoter C Sivasankaran, his son and companies controlled by him in connection with a Rs 600-crore loan fraud in the IDBI.
The CBI had on Friday arrested two senior retired officers of the Bank of India in connection with alleged loan fraud of Rs 2,654 crore by Vadodara-based Diamond Power Infrastructure Ltd. (DPIL) in the bank.
Some former top RBI officials are also under the scanner of the CBI for alleged financial frauds. The induction of financial expert in the agency will help in expediting probe in financial crime cases, they said.
During 2017, the CBI had registered 939 regular cases and 137 preliminary enquiries. As many as 9,383 cases were pending in various courts at the end of the year.