Make arrangements for people displaced by rising Yamuna water level: Delhi CM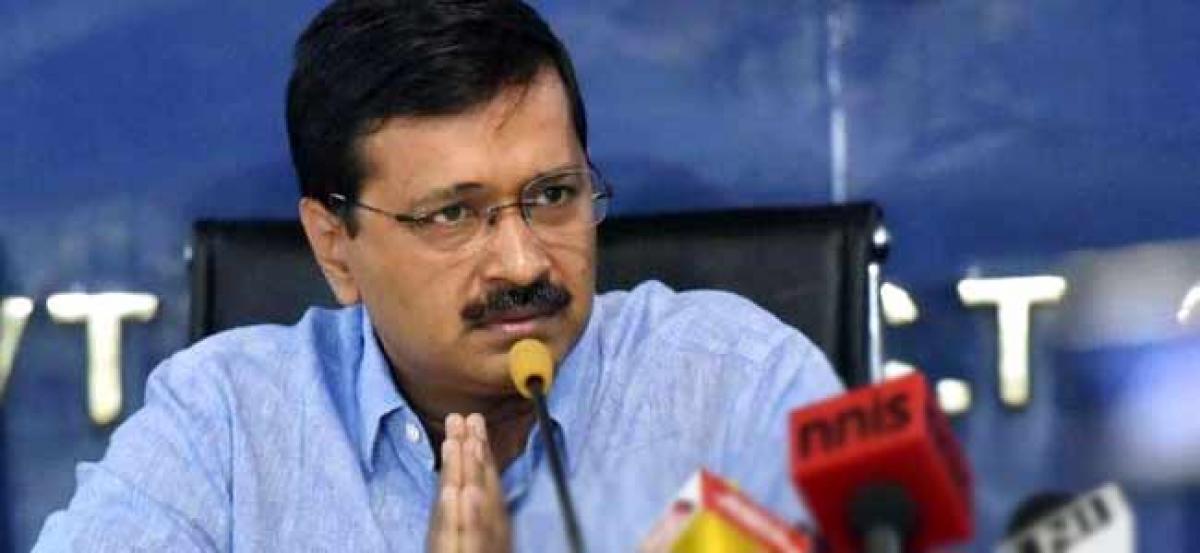 Highlights
Delhi Chief Minister Arvind Kejriwal on Monday directed Transport Minister Kailash Gahlot to make proper arrangements for people living on roads after water from the swollen Yamuna entered their houses
New Delhi: Delhi Chief Minister Arvind Kejriwal on Monday directed Transport Minister Kailash Gahlot to make proper arrangements for people living on roads after water from the swollen Yamuna entered their houses.
Several people living on the banks of the river were evacuated after water level in the Yamuna breached the danger mark on Saturday.

"Directed Kailash Gehlot ji, Minister-in-charge, to visit the area along with all officers and ensure proper arrangements," Kejriwal said in a tweet. The chief minister's direction came following reports that there was no proper arrangements for shelter for these people.
The water level in the Yamuna may rise to 206 metres with the danger mark being 204.83 metres, officials said. The traffic movement on the Old Yamuna Bridge in Delhi was closed on Sunday after the water level in the river rose due to rains. Sunday evening, the river was flowing at 205.5 metres. The Yamuna's water level at the Hathini Kund barrage had crossed the danger mark of 90,000 cusec and till 7 pm on Saturday, 5,63,186 cusec of water was released, according to an official.
On Saturday, an alert was sounded by the Delhi government after the water level of the Yamuna river crossed the danger mark. The highest water level recorded at Old Yamuna Bridge was 207.49 metres in 1978. It was 207.11 metres in 2010 and 207.32 in 2013, according to the Delhi Disaster Management Authority.