Constitution amendment required for one nation, one election: CEC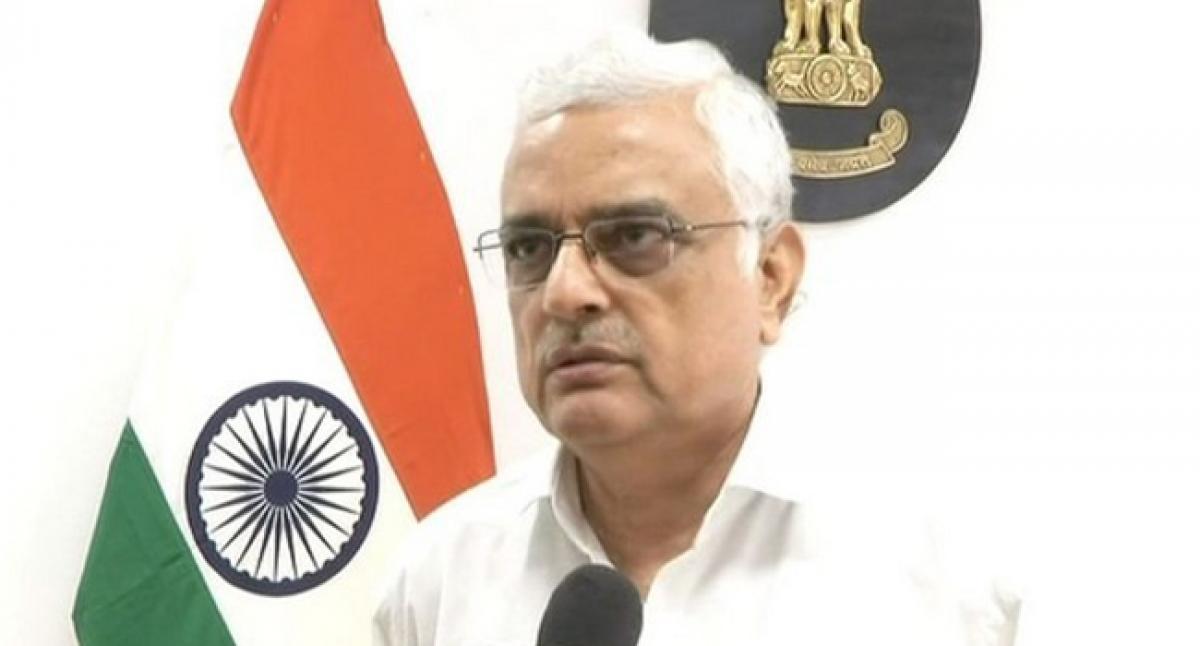 Highlights
New Delhi Chief Election Commissioner CEC OP Rawat on Tuesday stated that holding assembly polls in 11 states along with Lok Sabha elections was possible if those states dissolve their houses voluntarily
New Delhi : Chief Election Commissioner (CEC) OP Rawat on Tuesday stated that holding assembly polls in 11 states along with Lok Sabha elections was possible if those states dissolve their houses voluntarily.
"It is possible to hold elections with that kind of permutation and combination if the assemblies of those states were to be voluntarily dissolved," Rawat told ANI in an exclusive interview when asked for his comments on recent media reports that the Bharatiya Janata Party (BJP) is mulling over holding polls in 11 states along with general elections.
Recent media reports suggest that the BJP is exploring the idea of deferring some state assembly elections and advancing few others like Haryana, Jharkhand and Maharashtra, to club them for simultaneous voting along with Lok Sabha polls.
While the term of Mizoram state assembly will expire in December, the terms of Madhya Pradesh, Rajasthan and Chhattisgarh assemblies are scheduled to end in January.
However, about the possibility of holding general elections with assembly polls in all 29 states, Rawat clarified that it may not be possible without amending the Constitution. "It is feasible, although it is mostly hypothetical. If there is no provision under the Constitution, the commission cannot do anything about it," explained the CEC.
He added, "The commission is required to conduct pending elections in every house (assembly) in the last six months, as directed by the Constitution and the Representation of the People Act. There has to be an amendment in the Constitution for it to be possible.Extra polling personnel, security and VVPATs will also be needed."
One Nation, One Election system has been supported by various political parties including the Janata Dal (United), Samajwadi Party and the Telangana Rashtra Samithi.
BJP president Amit Shah on Monday wrote a letter to the Law Commission of India stating that his party was willing to suggest a comprehensive structure for the successful implementation of 'One Nation, One Election'. He further said that criticism against the idea was "politically motivated and inappropriate."