Watch: Indian Air Force shares video of Tejas fighter jet refuelling midair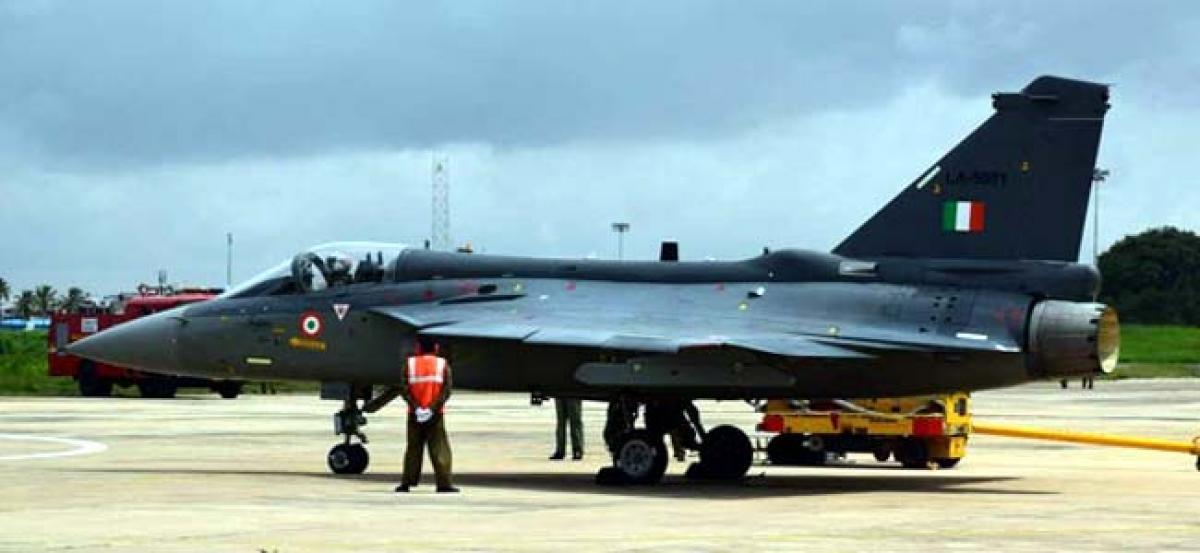 Highlights
The Indian Air Force on Friday shared a video of the dry run of its Tejas fighter jet refuelling midair on TwitterThe test conducted involved a dry linkup, meaning no fuel was actually transferred between Indian Air Force Il78 tanker and Tejas fighter jet through its airtoair refuelling probe, the source told PTI
The Indian Air Force on Friday shared a video of the dry run of its Tejas fighter jet refuelling mid-air on Twitter.
The test conducted involved a dry linkup, meaning no fuel was actually transferred between Indian Air Force Il-78 tanker and Tejas fighter jet through its air-to-air refuelling probe, the source told PTI.
#MakingHistory : Glimpses of IAF's LCA first ever midair refueling with an IL-78 MKI tanker. A second Tejas aircraft flying in formation was used to record & observe the exercise closely. pic.twitter.com/TT6S1e60on

— Indian Air Force (@IAF_MCC) September 7, 2018
Nine more tests will be held which would also include wet tests where the actual transfer of fuel takes place from the tanker to the fighter, the source added.
India's indigenously built light combat aircraft Tejas, the smallest and lightest multi-role supersonic fighter aircraft in its class, had commenced operations from the Sulur Air Force Station in Tamil Nadu on July 2, two years after its induction into the Indian Air Force.
The fighter jet, part of the 'Flying Daggers' of the 45 Squadron, was formally operationalised at a ceremony attended by Air Officer Commanding-in-Chief (Southern Air Command) RKS Bhadauria.
Designed by the Aeronautical Development Agency (ADA) and manufactured by Hindustan Aeronautics Limited (HAL), the single-engine, tailless aircraft would cater to the diverse needs of the Indian Air Force (IAF) and the Indian Navy.
The Southern Air Command based in Kerala capital Thiruvananthapuram has been entrusted with the responsibility of integrating the fighter aircraft, equipped with a satellite-aided Inertial Navigation System, in the Air Force's concept of operations.
The aircraft has a digital computer-based attack system and autopilot mode. It can fire air-to-air missiles, carry bombs and precision guided ammunition.