Cabinet sanctions Rs 3,074 cr to set up 2 new IISERs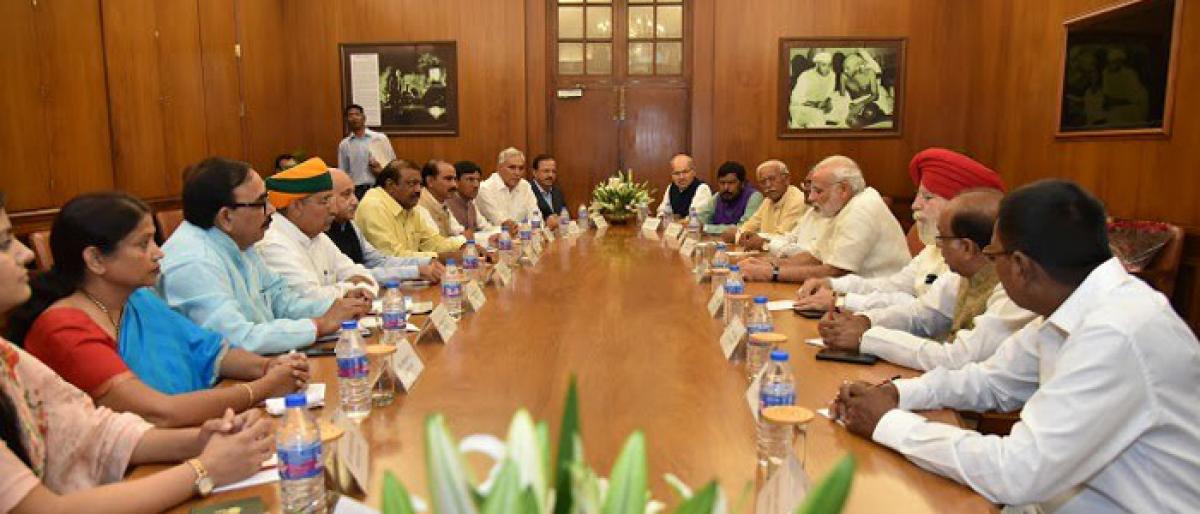 Highlights
The Union Cabinet on Wednesday sanctioned Rs 3,074 crore for the establishment of permanent campuses of two new Indian Institutes of Science Education and Research IISERs in Andhra Pradeshs Tirupati and Odishas Berhampur cities
New Delhi: The Union Cabinet on Wednesday sanctioned Rs 3,074 crore for the establishment of permanent campuses of two new Indian Institutes of Science Education and Research (IISERs) in Andhra Pradesh's Tirupati and Odisha's Berhampur cities.

Union Law Minister Ravi Shankar Prasad made the announcement after a cabinet meeting chaired by Prime Minister Narendra Modi.

The Minister said that the Tirupati centre was part of Andhra Pradesh package while Berhampur centre was a budget announcement.

"A total of 1,855 students will study in both the institutions that will be operational from December 21. Both the states have given land for the construction of these campuses and the total cost is Rs 3,070.12 crore," Prasad said.