PM Modi is 'corrupt man', Nirmala Sitharaman's France trip is part of huge cover-up: Rahul Gandhi attacks govt on Rafale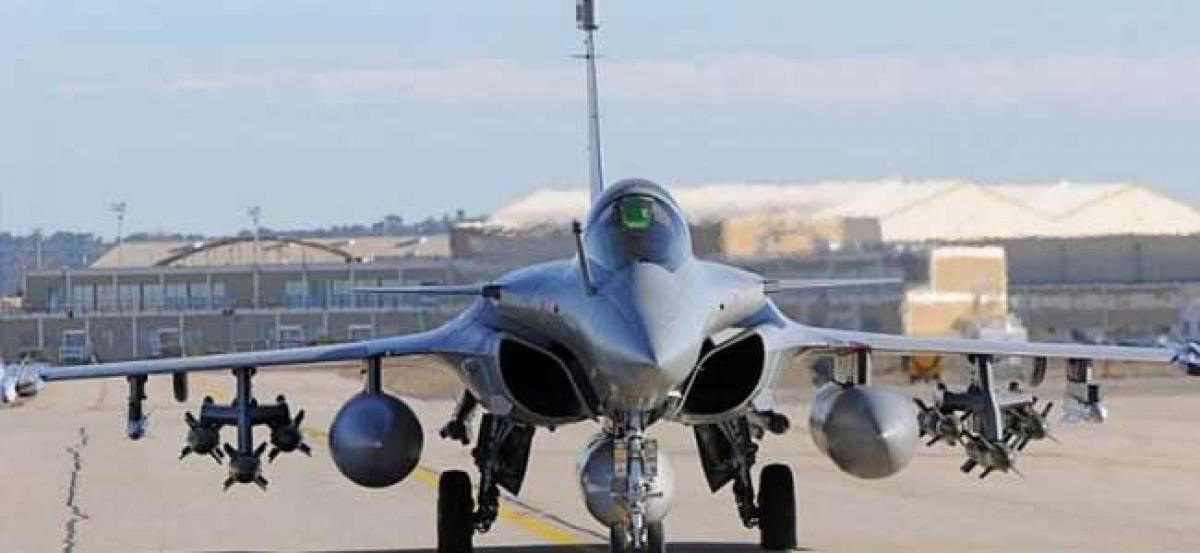 Highlights
Firing a fresh salvo at Prime Minister Narendra Modi over the Rafale deal, Congress president Rahul Gandhi alleged on Thursday that he was a corrupt man who helped Anil Ambani pocket Rs 30,000 crore in the purchase of the fighter aircraft
Firing a fresh salvo at Prime Minister Narendra Modi over the Rafale deal, Congress president Rahul Gandhi alleged on Thursday that he was a "corrupt man" who helped Anil Ambani pocket Rs 30,000 crore in the purchase of the fighter aircraft.
Gandhi demanded an investigation against the prime minister.
The Congress president also described Defence Minister Nirmala Sitharaman's trip to France as part of a "huge cover-up" by the government.
His attack at the government came a press conference following a report in the French media that Dassault Aviation, the manufacturer of Rafale, had to choose Ambani's firm Reliance Defence as its offsets partner in India as a trade-off for getting the deal.
The government has been insisting that it had no role in the Dassault's choice of Reliance Defence.
Dassault Aviation said in a statement that it has "freely chosen to make a partnership with India's Reliance Group".
Dassault Aviation has issued clarification after latest reports indicate that the firm had considered signing Reliance Defence because it was 'imperative and mandatory' to bag the Rafale jets contract.
In the statement released in early hours on Thursday, the aviation major said that, 'Dassault Aviation has freely chosen to make a partnership with India's Reliance Group. This joint-venture, Dassault Reliance Aerospace Ltd (DRAL), was created February 10, 2017.'
The statement reiterated that Dassault Aviation sold 36 Rafale aircraft to India 'within the framework of the September 2016 Inter-Government Agreement between France and India.'
The Rs 60,000-crore Rafale deal is embroiled in the controversy since the stunning claim by former French President Francois Hollande that it was the Indian government that had asked him to make Reliance Defence as the offset partner. The claim sparked a bitter war of words between ruling BJP and the Congress. The Oppoistion has been demanding answer form the Narendar Modi government as to why a Anil Ambani's rookie company was selected in place of the HAL. The government has responded by saying that there were delivery issues and it was actually the UPA government that had dropped the HAL.