Tripura: Biplab Deb plans to tame cows at Chief Minister's residence for milk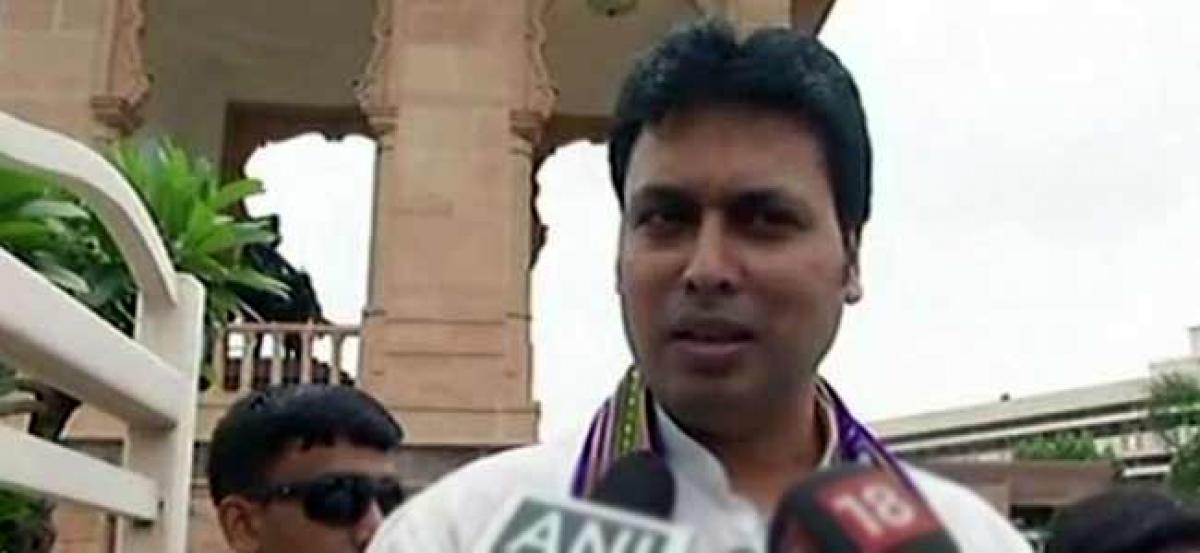 Highlights
Tripura Chief Minister Biplab Deb on Sunday expressed his wish to domesticate cows at the Chief Ministers residence here along with his family and consume its milk
Agartala: Tripura Chief Minister Biplab Deb on Sunday expressed his wish to domesticate cows at the Chief Minister's residence here along with his family and consume its milk.
He said that this would also inspire other people of the state to do the same and will help them fight malnutrition.
"Today I am announcing that I will start domestication of cows at the Chief Minister's residence along with my family and will consume its milk. This will also inspire people of Tripura to do the same and would help fight malnutrition," he said.
The Chief Minister also said that the state government would launch a scheme to distribute cows among 5,000 families.
"We are about to launch a scheme for distributing cows among 5,000 families. I am not against setting big industries but in that one has to invest Rs 10,000 crores for employing 2,000 people but if I give 10,000 cows to 5,000 families they will start earning in six months," he further added.
Deb had been in the news earlier for a series of controversial comments. He had earlier advised the youth of Tripura to not to waste their crucial time and, instead, milk cows and run pan stalls for livelihood.
Deb earlier stirred controversy when he claimed that the internet and satellite were not something new but existed since the Mahabharata era, and continued to stand by his claim.