Wimbledon 2018: Rafael Nadal reaches quarterfinal after 7 years, beats Jiri Vesely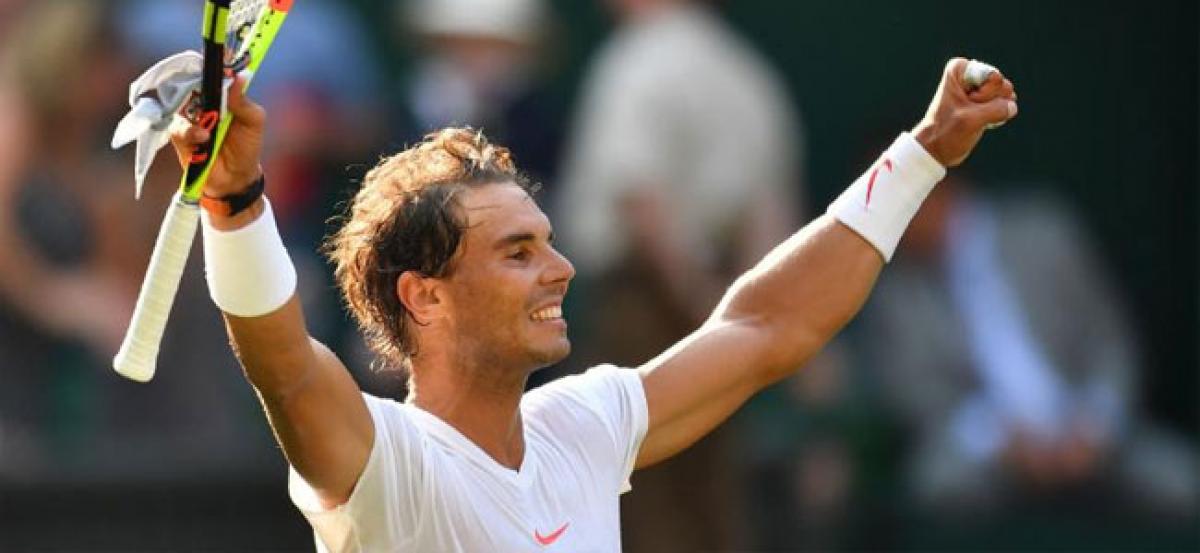 Highlights
After seven years of struggles, Rafael Nadal is finally looking like a contender again at Wimbledon
Nadal hit 37 winners to only 12 unforced errors and erased the only break he allowed by breaking back immediately in the third set.
London: After seven years of struggles, Rafael Nadal is finally looking like a contender again at Wimbledon.
The top-ranked Spaniard is back in the quarterfinals at the All England Club for the first time since 2011 - and playing a lot like the man who reached his fifth final that year.
"It's true it has been a while," Nadal said about his return to the last eight. "But when I come here, I come here thinking that I can do a good result, no?"
Clearly, the King of Clay hasn't forgotten how to play on grass.
The 11-time French Open champion beat Jiri Vesely 6-3, 6-3, 6-4 on Centre Court on Monday and has yet to drop a set in this tournament. While tougher tests are still to come, it seems the old Nadal is back at Wimbledon.
That's the Nadal who earned two titles and three runner-up finishes in a six-year span from 2006-11, despite missing the 2009 tournament with knee problems.


Not the one who made it past the second round only once in the four years after that, or who was knocked out by Gilles Muller in the fourth round last year after missing 2016 with another injury.
While Nadal has found grass difficult of late, he insists some of those results were misleading.
"To be fair and honest, we have to think about the things that happened. In 2012, 2013, I was not able to compete. Even if I played, I was not able to compete with the knees the way I had. (In) 2014, I played a good tournament.
"I lost in the fourth round against a player I can lose to (Nick Kyrgios), 2015 was a very bad year for me, not on grass, on most of the surfaces. It's normal that I lost here, too. In 2016 I didn't play because of my wrist. In 2017 I played well, 2018 I am playing well."Vesely can attest to that.
Nadal hit 37 winners to only 12 unforced errors and erased the only break he allowed by breaking back immediately in the third set.
His play already has fans and commentators dreaming of another final between Nadal and Roger Federer - on the 10th anniversary of their five-set classic that the Spaniard won.
Standing in the way yet could be fourth-seeded Juan Martin del Potro in the quarterfinals - the Argentine's fourth-round match was suspended with him holding a 2-1 set lead - and then possibly three-time champion Djokovic in the semifinals.
The idea of another Nadal-Federer final seems to have most people quite excited - except Nadal himself. The Spaniard is hoping his old rival, and eight-time champion, gets knocked out before that.
"If he's in the final, I am excited to play Roger," he said. "Facing Roger again will be something fantastic. If you ask me if I prefer another (opponent), I say yes. That's the point. It's about being smart, no?"