Football catching fancy of young Hyderabadis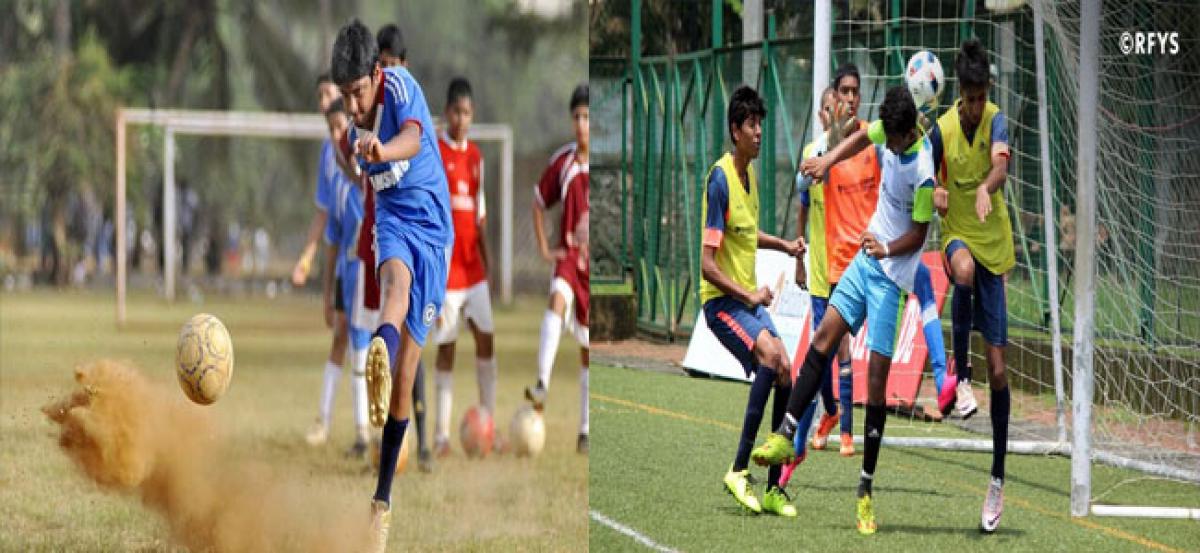 Highlights
The beautiful game of football is growing in popularity in the city of minarets, as more and more youngsters are taking up the game with an unprecedented enthusiasm Thanks to the Indian Super League that started in 2014 for catching the imagination of the younger generation
Hyderabad: The beautiful game of football is growing in popularity in the city of minarets, as more and more youngsters are taking up the game with an unprecedented enthusiasm. Thanks to the Indian Super League that started in 2014 for catching the imagination of the younger generation.
Mohammed Qizar, owner of Championship Football Academy, which has eight branches in the city, said, "With more than 75 coaching centers in Telangana, a number of young and talented players is growing."
Peter, a coach at GR Football Academy, Kondapur, where more than 75 students get trained and inaugurated in 2013, said, "It's surprising to see parents supporting their children and the excitement of the students. Back in my days it was just played to have fun or to pass time, but these days parents have realized that one can make a career out of the sport."
Football is getting popular because it can be played almost anywhere – you just a ball. Passion for it doesn't just confine to players but extends to fans and general public. Exposure to thrilling matches on TV is drawing people towards it, with the result that several academies have recently mushroomed in the city
The growing number of jerseys with names of stars, such as Messi and Ronaldo, is a clear indication of the growing sport, said Rajan, a football player based in Alwal.To pursue a career in the sport, one may have to spend a few thousands of rupees every month, as there are few academies that provide free coaching, for instance, Ramantapur Football Academy, which was initiated in 2014 provides free coaching to more than 60- 70 students of ages 6 to 30.
"A number of players of our academy have played for national tournaments. Sai, one of our players, is in the football team of Sports Authority of India -Telangana," said an official.Fazal, a football coach at Alienz Arena academy, said, "There was no proper atmosphere and infrastructure when we started playing football and that's one of the reasons why we have so many academies today, as we want the young enthusiastic players to be well guided."
Speaking on the growing popularity of the game, Shabaz Siddique, a coach at Deccan Star football Academy said, "We are amused at the young talent that is available in the city. It is a great sign and augurs well for the sport."