Nandikonda has historical significance: Minister G Jagadish Reddy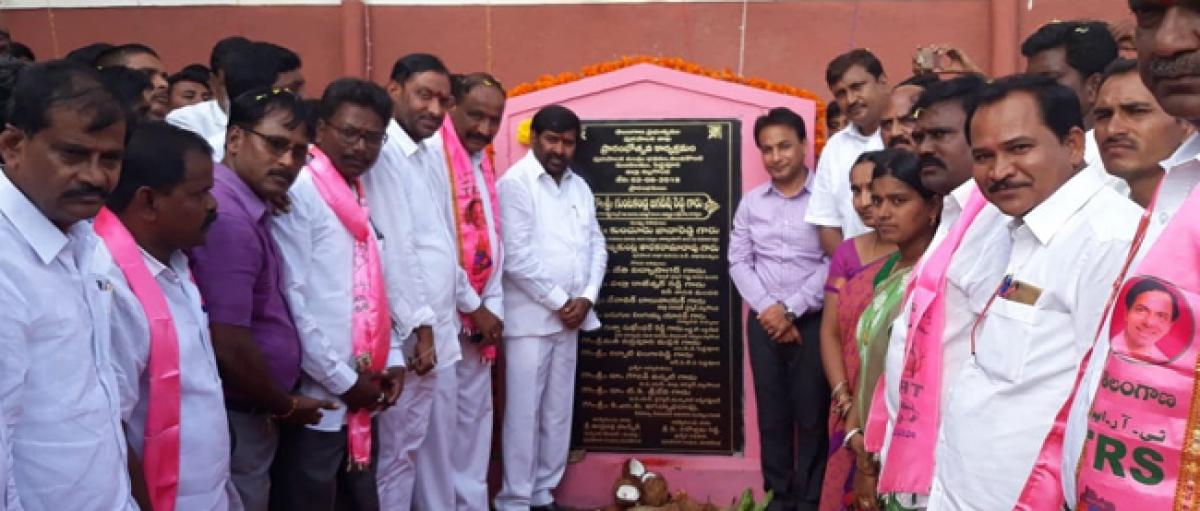 Highlights
Minister for Energy G Jagadish Reddy said the Telangana Rashtra Samithi TRS government had realised the dream of this region by upgrading Nagarjunasagar as Nandikonda Municipality
Nagarjunasagar (Nalgonda): Minister for Energy G Jagadish Reddy said the Telangana Rashtra Samithi (TRS) government had realised the dream of this region by upgrading Nagarjunasagar as Nandikonda Municipality.
The Minister, along with District Collector Gaurav Uppal and party constituency in-charge Nomula Nasimhaiah, inaugurated the newly-constructed municipality building in Nagarjunasagar on Thursday.
Speaking on the occasion, he said Nandikonda had historical significance and the remnants of its past glory still remained in the region. Nandikonda Project was originally designed by the erstwhile Hyderabad State, but due to political conspiracies, it was not constructed, he added.
Stating that administration became easy after the formation of new districts, Jagadish Reddy exuded confidence that administration at Nandikonda Municipality would provide memorable experiences to the tourists.
Meanwhile, Miryalguda Revenue Division Officer (RDO) Jagannatha Rao was forced to stand on the dais during the meeting, as local body representatives and nominated leaders occupied the chairs well in advance.
During the inauguration of Halia municipality building under Nagarjunasagar constituency, protocol created tension and Jagadish Reddy openly said to the Opposition party local body representatives that protocol would be applicable only to those who had TRS membership.
He also inaugurated Kunkuduchettu Thanda gram panchayath building under Sagar constituency. He danced along with tribes and shared their happiness.