YSR Congress moves Hyderabad HC over attack on Jagan Reddy, seeks CBI probe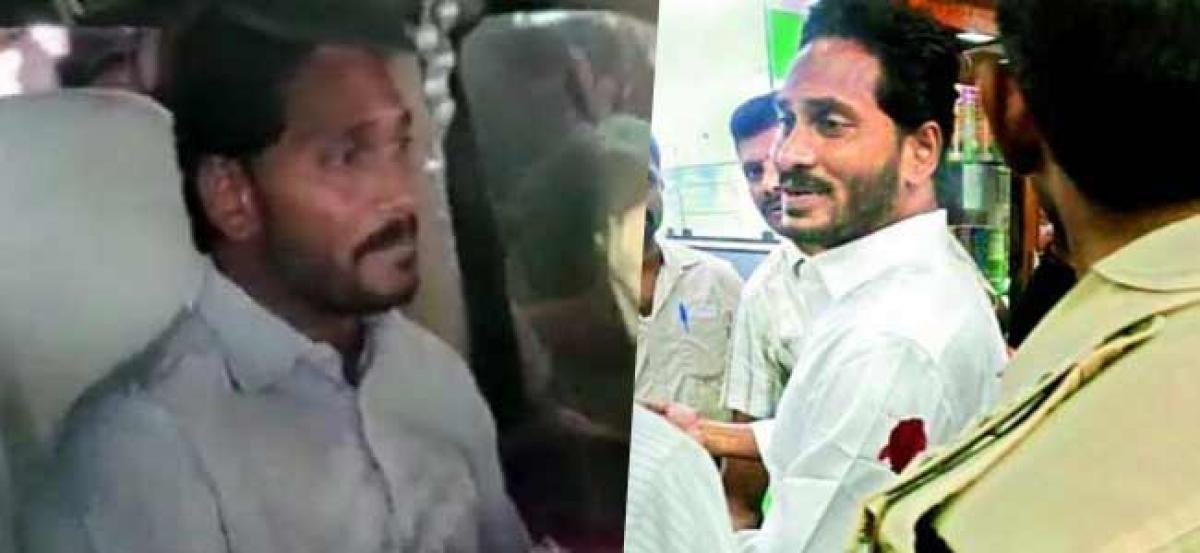 Highlights
A day after Jagan Mohan Reddy was attacked at Visakhapatnam airport, his YSR Congress Party YSRCP has moved the Hyderabad High Court, seeking a central agency enquiry into the attack
Hyderabad: A day after Jagan Mohan Reddy was attacked at Visakhapatnam airport, his YSR Congress Party (YSRCP) has moved the Hyderabad High Court, seeking a central agency enquiry into the attack.
Senior party leader Subba Reddy filed a writ petition in the court and alleged the ruling Telugu Desam Party (TDP) of being behind the assault.
"YSR Congress party suspects a conspiracy by Telugu Desam Party (TDP) government and police machinery. Hence, is pleading before the High Court for an unfair investigation to find out the truth", the party tweeted.
Reddy, who is the leader of opposition in the Andhra Pradesh legislative assembly, was attacked with a knife by an airport canteen worker.
The assailant, who was later identified as Srinivas, came close to the YSR Congress chief on the pretext of taking a selfie and then attacked him.
Reddy was provided with first aid at the airport lounge after receiving a minor cut on his left arm. He was later taken to Omega Hospital in Hyderabad.
"YSRCP Chief YS Jagan Mohan Reddy was attacked after the Security Check in Vizag Airport which is a major security lapse since the attack has happened post the Security Check, said the YSRCP in its official statement.
"Srinivas struck Jagan's shoulders with the knife used in cockfights. Srinivas is a staff with Airport canteen run by TDP leader Harsha Vardhan and YSRCP prima facie suspects conspiracy by TDP Government," the statement added.