Impact is Meaningful only when it's Massive and Quick, Says Bridge CSO Dr. Shannon May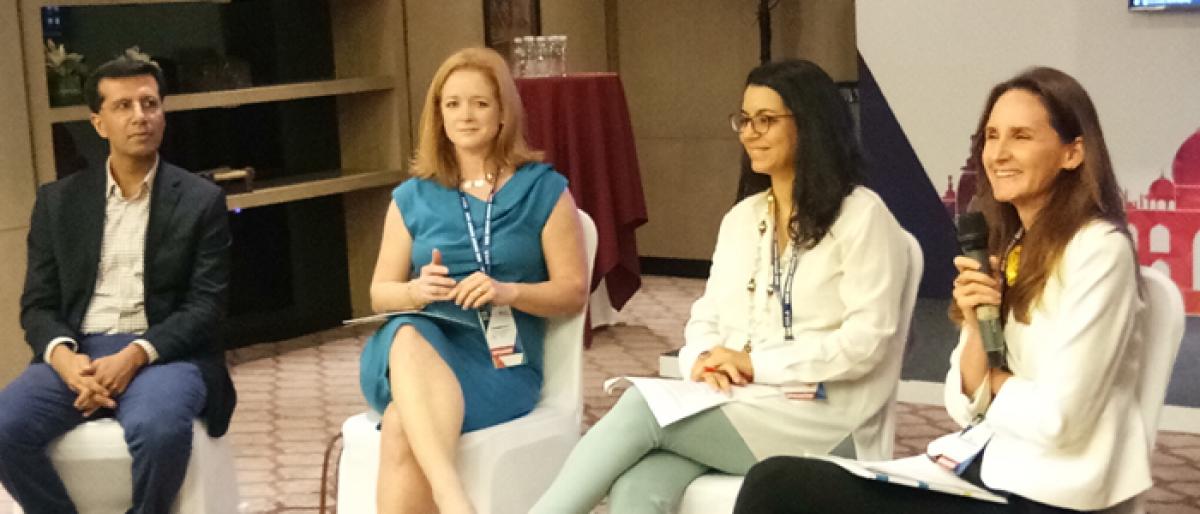 Highlights
Bridge International Academies cofounder and CSO Ms Shannon May has called for operations at a massive scale in the field of education by social investors in India and other backward countries to meet the tipping point of sustainable development goals by 2030
Bridge International Academies co-founder and CSO Ms Shannon May has called for operations at a massive scale in the field of education by social investors in India and other backward countries to meet the tipping point of sustainable development goals by 2030.
Delivering a keynote address at the GSG Impact Summit 2018 in New Delhi on Monday, Ms Shannon said opportunities for social impact investment are much greater in education than any other field and Bridge is looking forward to playing an important role in India, Africa and the Middle East.
Over 900 delegates representing world's top social investment firms in 54 countries including India, USA and UK are taking part in the summit to explore opportunities in education, healthcare, agriculture, microfinance and other areas that can impact the lives of more than half of the world population living under poverty.
Dr. Shannon's Bridge International Academies operating from USA-UK runs 600 English medium primary schools aimed to serve the underprivileged children in Kenya, Nigeria, Liberia, Uganda and India. Bridge has opened schools in Yalamanchili, Telaprolu, Giddaluru, Bhimadole, Chandragiri and Moriganipalle in 2016 and has plans to expand in a massive scale in the state.
Speaking at the summit, the CEO of the Global Steering Group (GSG) Mr Amit Bhatia said the concept of equatable distribution of wealth began in India decades ago when Vinoba Bhave launched his Bhoodan movement in Telangana. He called upon social entrepreneurs to strive to create capitalism 2.0 and disrupt the low-income cycles of billions of poor people around the globe.
Noted industrialist Ratan Tata, former USA Vice President Al Gore and a host of renowned personalities are participating in the two-day summit.