The Truth behind These 4 Common Home Loan Myths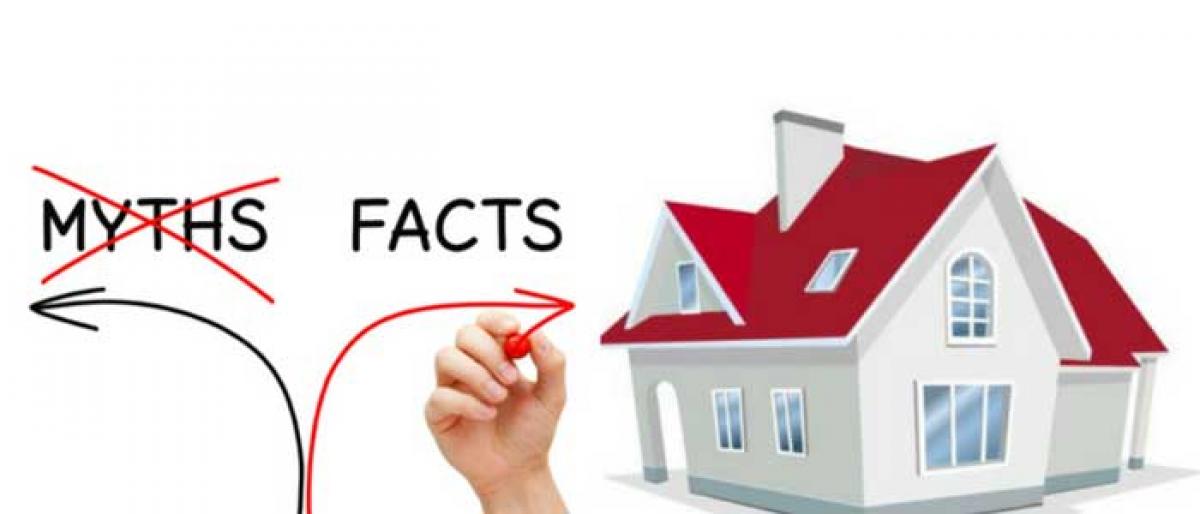 Highlights
When you choose a new home for your family, you pay attention for the important features security, proximity to your work place, amenities, and more You also keep an eye on your budget When it comes to choosing a home loan, it is important that you maintain the same level of scrutiny
When you choose a new home for your family, you pay attention for the important features – security, proximity to your work place, amenities, and more. You also keep an eye on your budget. When it comes to choosing a home loan, it is important that you maintain the same level of scrutiny.
While it is imperative to be thorough with your research and pay attention to the smallest details, you should also steer clear of common myths that exist around home loans and real estate investments. Understand the truth to get yourself a good deal and more importantly, save money.
Myth: Choosing the longest or shortest tenor for your loan is best
Truth: A home loan is a lengthy commitment as it can run into a large amount. So, if you choose a very long tenor, your payment will be a minimum amount each month. However, this will result in you paying a high amount as interest overall. On the other hand, if you choose the shortest tenor, you will be able to clear the loan quicker, but your EMIs will eat into your monthly budget. This will not only put pressure on your finances, but may also lead to you defaulting on the repayment. So, be sure that you pick a tenor that allows you to clear your loan quickly, yet comfortably. You can do this by using the online home loan EMI calculator. Check the EMI for various tenors and decide accordingly.
Myth: There is no possibility of making pre-payments on your Home loan
Truth: Whether you are repaying your home loan with your existing lender or repaying it with a new lender owing to a home loan balance transfer, there is no restriction on pre-payment. However, lenders may collect a small fee for pre-payment or foreclosure. Here, apart from the fee, you should also consider income tax exemptions. Repaying your home loan makes you eligible to claim tax exemptions on the principal you repay under Section 80C and the interest you repay under Section 26 of the Income Tax Act. But, the higher the pre-payment you make, the lower will be your interest payment. As a result, you will be able to claim lesser money as a tax benefit under Section 26. So, when you want to do a pre-payment, check the difference in tax benefits using the income tax calculator first.
Myth: There is no way you can negotiate your home loan interest rate
Truth: When borrowing a home loan, you can always negotiate the interest rate stated by your lender. Your chance of getting a home loan with a good interest rate is higher when you comply with the eligibility terms and conditions such as your age, income, city of residence, and property value set by the lender. Also, your credit score and current debts determine the home loan rates too. So, check your eligibility in advance using the home loan eligibility calculator, determine whether you qualify and see how much you can borrow as a home loan.
Myth: The most important thing to check is the interest rate
Truth: The interest rate at which you get a home loan sanction determines the affordability of your home loan. However, while comparing lenders and loan offers, do not just consider the interest rate. Here, it is also important to check the additional benefits that the lender gives you with your home loan. For example, a home loan from Bajaj Finserv comes with other benefits like the Flexi Hybrid facility and a top-up loan.
Armed with this information, you can now choose the best home loans in India. For quick financing, choose trusted lenders that offer pre-approved offers on home loans, personal loans, business loans and more.