BJP initiates Operation Akarsh to strengthen its base in Khammam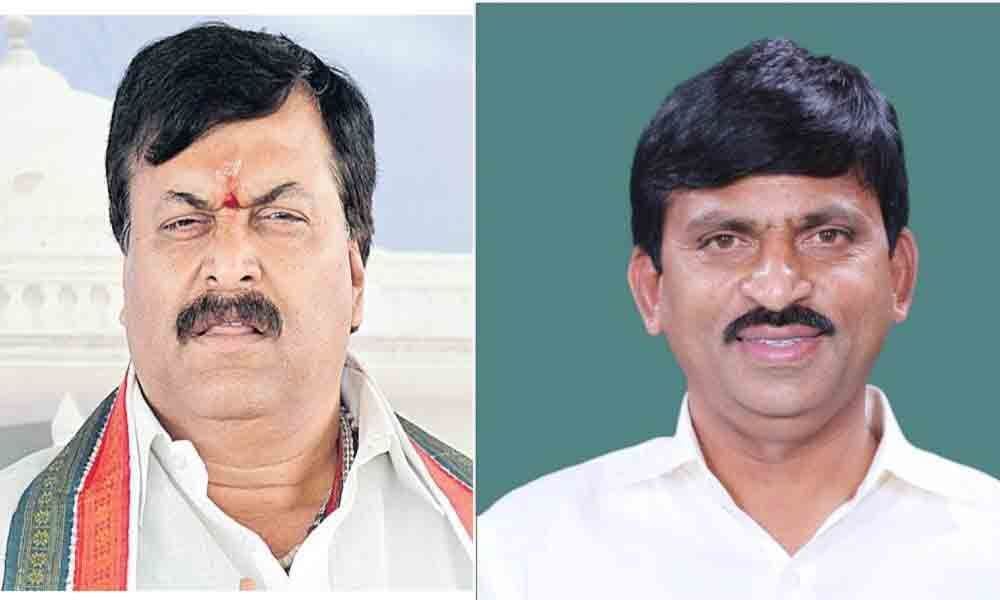 Highlights
• Many leaders, especially those from the Congress and the Telugu Desam Party, averse to joining TRS, likely to join the BJP.

• Social media is abuzz with rumours of former MP Ponguleti Srinivas Reddy switching loyalties to the saffron party soon
Khammam: Many leaders from various political parties, especially those from Congress and the Telugu Desam Party, in the erstwhile Khammam district are pinning hopes on Bharatiya Janata Party (BJP) for a better future. Similarly, the BJP leadership, in a bid to strengthen the party, has been executing Operation Akarsh wherein the saffron party leaders are scouting for prominent leaders of other political parties and getting in touch with them.

The focus is mainly laid on TDP and Congress parties that are in disarray after the recent Assembly and Parliament elections. Further, the BJP State leadership is also in touch with a few leaders of the Telangana Rashtra Samithi who are unhappy with the party.
It may be recalled that former MLC Ponguleti Sudhakar Reddy of Congress had joined the BJP during the Parliament polls and with that, the BJP had begun its efforts to gain a stronghold in Khammam district which was once termed as Communists fortress.
In the changed political scenario, the Left parties are growing slowly weak and same is the case with the TDP that lost its main leaders such as Khammam MP Nama Nageswara Rao to TRS. His victory in Parliament elections on TRS ticket had demoralised the TDP cadres, while the Congress cadres are in a state of chaos with many of its MLAs defecting to TRS.
Those who are left in the TDP and the Congress does not want to join TRS which is already choked with leaders migrated from other parties and also for the reason that they might not get any recognition.
These circumstances have created a political vacuum in erstwhile Khammam and the BJP intends to cash in on the situation to gain strength and build leadership, a senior political leader in the district opined. In a latest development in Bhadradri-Kothagudem, the TDP district unit president Koneru Satyanarayana has planned to quit the party and decided to join the BJP. When contacted, he told The Hans India that he might join the BJP on August 18 along with several TDP workers. He served the TDP since 1986. He further stated that though he had the opportunity to join the TRS, he was not interested.
On the other hand, social media is abuzz with the rumours that former MP Ponguleti Srinivas Reddy of TRS might join the BJP soon. It is said that BJP leaders spoke to him and promised him a good position in the party.