Water scarcity hits paddy cultivation in Srikakulam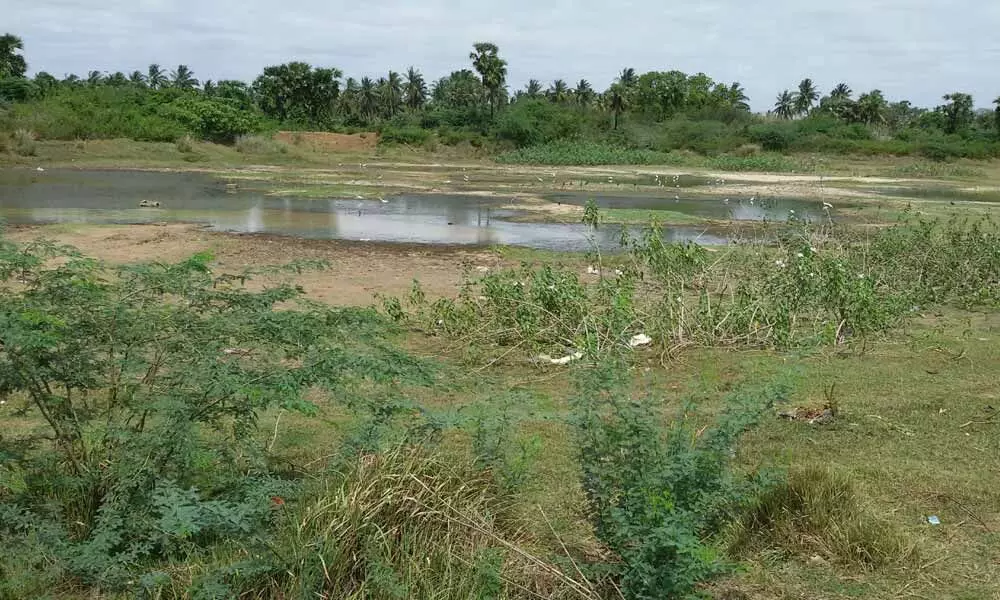 Highlights
Farmers have been asked to cultivate irrigated dry crops like maize and millets during current rabi season due to water shortage
Collector J Nivas directs officials concerned to educate farmers on judicious use of water for crops and also to fill tanks
Srikakulam: Paddy crop cultivation in thousands of acres was affected with 40 per cent of deficit rainfall reported across the district during monsoon and post monsoon season in kharif season. Farmers were asked to cultivate only irrigated dry (ID) crops like maize and millets during current rabi season as water supply is not possible for paddy crop from water projects like Gotta barrage, Vamsadhara reservoir, Madduvalasa reservoir, Thotapalli barrage and reservoir and Narayanapuram anicut.

These projects are situated in both the prime rivers Vamsadhara and Nagavali. From all these water projects, only 400 cusecs of water is possible to be released for crops during rabi season. Due to this, officials of irrigation and agricultural departments appealed to farmers not to rely on water supply and better to cultivate ID crops to save water. Irrigation wing of Vamsadhara officials have prepared an action plan to fill the water tanks across the district during coming January across the district to protect groundwater levels and also to meet drinking water requirements of both human and animals in the coming summer.
In the wake of water crisis, district collector J Nivas directed the officials concerned to educate farmers on judicious use of water for crops and also to fill tanks.
"Due to deficit rainfall, water level is at alarming state in all water projects in the district. It is not possible to supply water for crops and planning to fill tanks only meet drinking water requirements," stated superintendent engineer of Vamsadhara Project Dola Tirumala Rao to The Hans India.
"In the wake of dry spell, we are appealing to farmers to cultivate only ID crops during current rabi season," joint director for agriculture K Sridhar told this newspaper.