Minister Pitani Satyanarayana promises new building for ESI Hospital in Rajahmundry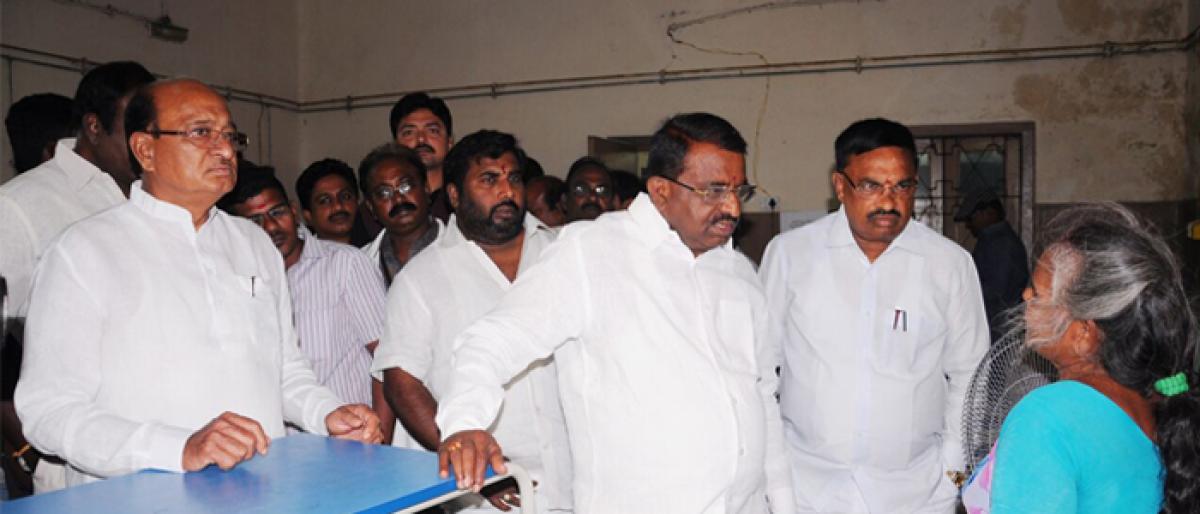 Highlights
Minister for Labour Pitani Satyanarayana has said that the government will give permission for the construction of new building for ESI hospital shortly
Rajamahendravaram: Minister for Labour Pitani Satyanarayana has said that the government will give permission for the construction of new building for ESI hospital shortly.
The minister along with MLAs Gorantla Buchaiah Choudary, Dr Akula Satyanarayana, MLC Adireddy Appa Rao and Godavari Urban Development Authority chairman Ganni Krishna inspected ESI Hospital which was in dilapidated condition.
He inspected operation theatres, male and female post and pre-operative wards, kitchen, surgical wards and enquired the doctors about the prevailing conditions in the hospital.
Later, expressing concern over the condition of hospital building, he said the government would give priority for the construction of new building.
A letter also will be sent to Union Labour Ministry in this regard.
The hospital bed strength also be increased to 100 beds from the existing 50 beds and steps also be taken to fill the vacant doctor and para medical staff in the hospital, he added.
ESI Hospital superintendent Dr BC Hasan, resident medical officer Dr Koteswara Rao were present.