Fire crackers licenses to be given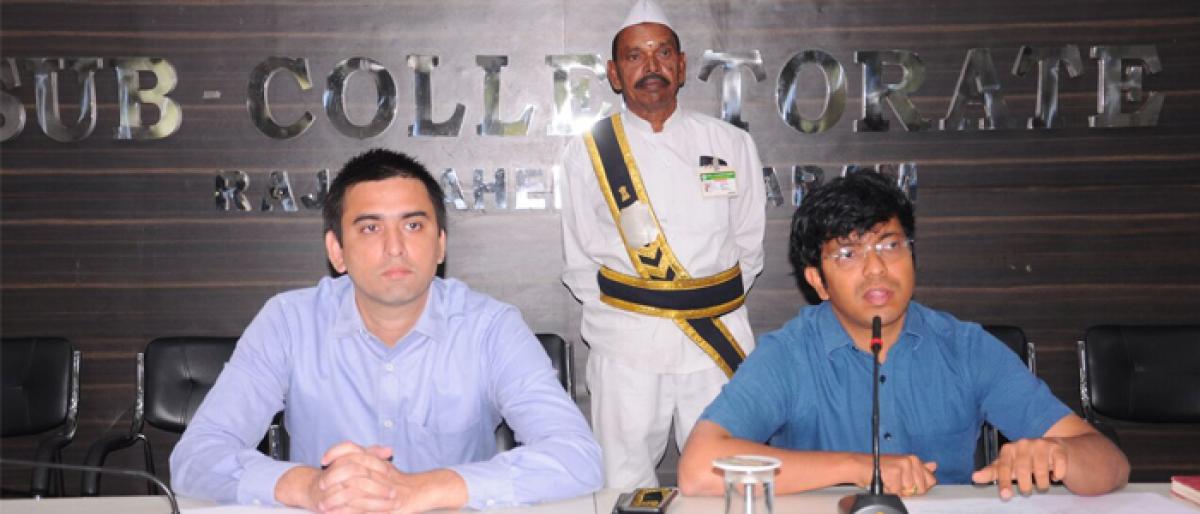 Highlights
SubCollector CM Saikanth Varma said that temporary licenses will be given for selling fire crackers for the forthcoming Diwali celebrations on November 7
Rajamahendravaram: Sub-Collector CM Saikanth Varma said that temporary licenses will be given for selling fire crackers for the forthcoming Diwali celebrations on November 7.
The traders after obtaining licenses should keep necessary fire equipment at their shops as a pre-cautionery measure.
Addressing the traders and officials in his office here on Thursday, he said applications for temporary licenses will be given from October 29 to October 31 and the license holder can start selling of fire crackers from November 1.
Twelve places were identified in the city to sell fire crackers for the convenience of people and the traders should sell the crackers as per MRP, he said.
Any violations in this regard will be viewed seriously and cases will also be registered against the violators he warned.
Municipal Corporation Commissioner Sumit Kumar said that the revenue, the police, the fire and the corporation officials should work in coordination in this regard.
He said that it is their duty to check the cracker shops whether they are following the guidelines or not, he said.