MP Vijaysai Reddy warms up YSRCP cadre for polls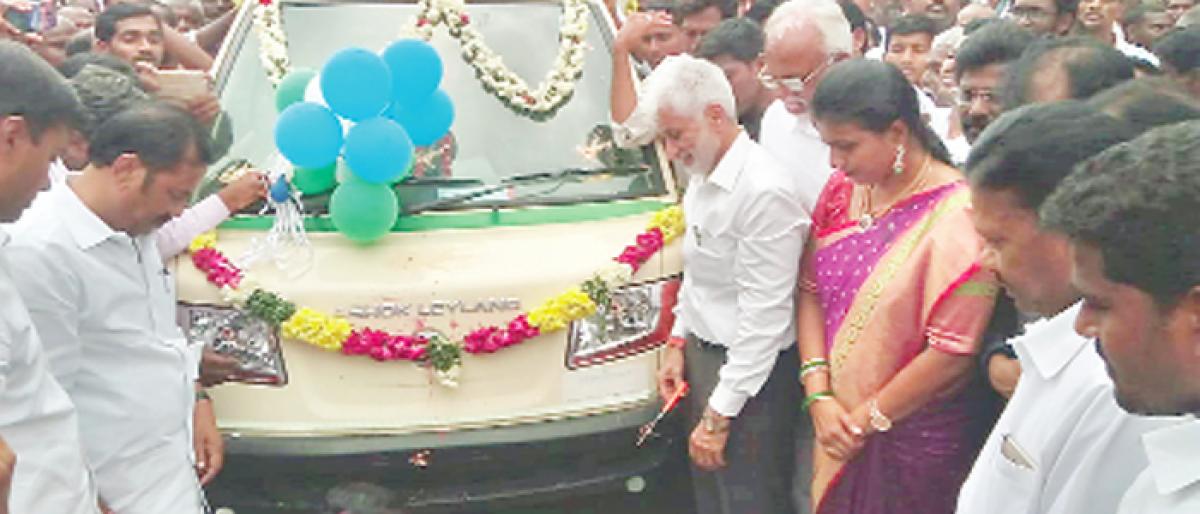 Highlights
To prepare cadre for the ensuing general elections in the native district of Chief Minister N Chandrababu Naidu, YSRCP General Secretary and Rajya Sabha member V Vijayasai Reddy held a closeddoor meeting with former MPs, MLAs and Assembly constituencies coordinators for three hours at party office in Thummalagunta here on Saturday
Gives hint to party leaders that general elections will be held in Feb 2019
Directs MLAs and constituencies' coordinators to strengthen party from booth-level
Tirupati: To prepare cadre for the ensuing general elections in the native district of Chief Minister N Chandrababu Naidu, YSRCP General Secretary and Rajya Sabha member V Vijayasai Reddy held a closed-door meeting with former MPs, MLAs and Assembly constituencies coordinators for three hours at party office in Thummalagunta here on Saturday.
He enquired with them about booth-level visits in their respective constituencies and response from the people. According to sources, Vijayasai Reddy reportedly pulled up party leaders for their lapses in taking party to the people as per the survey report submitted by a team deployed by election strategist Prashant Kishor.
He instructed the party leaders that the YSRCP has to win all the Assembly segments in the district in 2019 elections.
It may be noted here that the YSRCP had won 8 out of 14 Assembly segments in 2014 elections. The RS MP set a target to party leaders to visit 50 election booths in the first phase in each constituency.
It was learnt that the MP asked coordinators to strengthen the party cadre in the constituencies. According to party sources, Vijaysai Reddy reportedly gave a hint to MLAs and coordinators that election notification likely to be issued in February 2019.
Former MPs Mithun Reddy and Varaprasad, MLAs Chevireddy Bhaskar Reddy, Narayanaswamy, Dr Desai Thippa Reddy, Peddireddi Ramachandra Reddy and Dr Sunil Kumar took part in the meeting.
Vijaysai flags off mobile canteen
Tirupati: YSRCP Rajya Sabha member Vijaysai Reddy has flagged off a 'Rajanna' mobile canteen in Nagari town on Saturday to feed the poor people for nominal cost of Rs 4 for each meal.
YSRCP Nagari MLA RK Roja has arranged this mobile canteen for Nagari people with her own expenditure. It will provide quality nutritional food for more than 600 poor people on a single day.
Speaking to the media, Roja said that as part of service activity she made this arrangement to feed the people of Nagari.
Further, the MLA stated that she had donated fans to the schools with her own money. Former MP Mithun Reddy and YSRCP leaders were present.