Paul faults YSRCP for backing BJP in VP election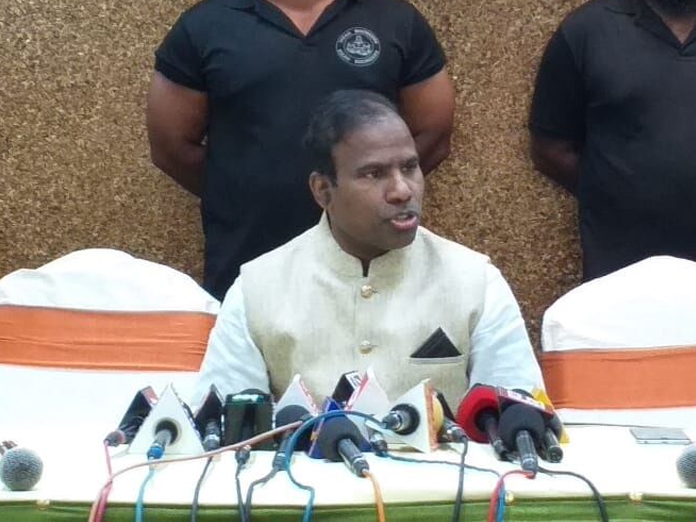 Highlights
Praja Shanthi Party chief KA Paul alleged that TDP, YSRCP and BJP were colluded and appealed to all the voters to reject these parties in upcoming 2019 elections
Vijayawada: Praja Shanthi Party chief KA Paul alleged that TDP, YSRCP and BJP were colluded and appealed to all the voters to reject these parties in upcoming 2019 elections.
Addressing the media here on Thursday, Paul said that the recently announced 10 percent reservation to the general category for the economically poor sections by the BJP led NDA government was a game plan to attract the voters.
He further said that the BJP will resort to communal politics with outfits like Vishwa Hindu Parishad and Bajrang Dal to lynch people from the weaker sections.
He found fault with the YSRCP which gave support to BJP during the election of Vice-President as the party chief was afraid of his court cases. Anyway, he will be behind bars after the elections, Paul predicted.
He said that BJP and Congress will win about 100 to 120 seats each and the rest of 300 Lok Sabha seats will be garnered by the 18 independent parties and the efforts are on to form a third front with an aim to save the secular India.
Only a secular front candidate will be the next Prime Minister of India. A decision was taken by the Congress to support the third front from outside, he said.
He said he would give a permanent job by October 2 and Rs 3,000 as a stipend from June soon after coming to power to 60,000 youngsters who join 1,000 people each in Praja Shanthi Party by logging on to www.prajashantiparty.org.