All set for Aero Sports festival in Sitampeta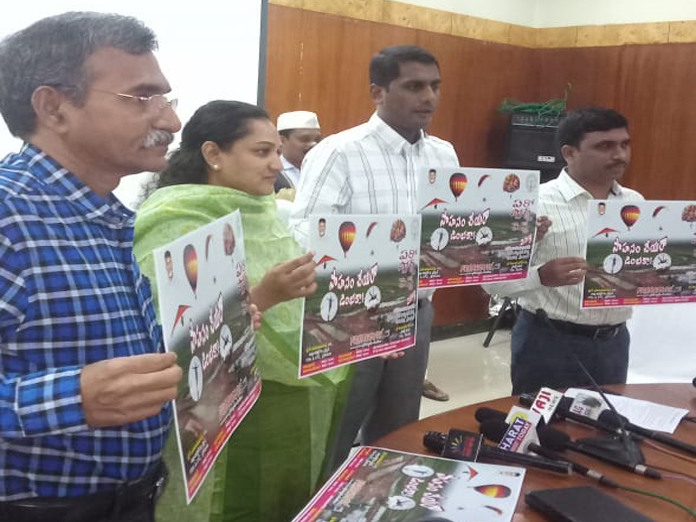 Highlights
As part of adventure tourism promotional activities, the Integrated Tribal Development Agency ITDA Sitampeta of Srikakulam district is organising Aero Sports Festival at NTR Adventure Park, Sitampeta
Visakhapatnam: As part of adventure tourism promotional activities, the Integrated Tribal Development Agency (ITDA) Sitampeta of Srikakulam district is organising Aero Sports Festival at NTR Adventure Park, Sitampeta.
The ITDA, in association with Freakouts Adventure Solutions is organising the event from January 13 to 15. As part of promotional activities, ITDA Project Officer Siva Sankar Lotheri along with Visakhapatnam Joint Collector G Srujana released a poster of the event in Visakhapatnam on Friday.
Interacting with media, the ITDA Project Officer said the event was organised at a cost of Rs 80 lakh, in which the Andhra Pradesh Tourism Department was funding Rs 50 lakh and the other Rs 30 lakh being shared by the ITDA.
As many as six paramotoring units, one-powered hang gliders, two hot airballoons, one parasailing unit, and three remote-control flying units participating in the festival. Over 15 pilots with another 40 supporting staff are leading the Aero Sports Festival, Siva Sankar said.
To provide opportunity to everyone to view the sports festival, the ticket price was fixed Rs 20 as minimum and Rs 2,000 as maximum, the PO said.
The ITDA, Sitampeta has established NTR Adventure Park and providing employment to 52 tribals.
The park emerged as one of the tourist destination in the district and during November/December-2018, 38,600 people visited the park, the PO said.
Tickets for Aero Sports Festival can be purchased from the special counter set up at the NTR Adventure Park and also through online by logging into www.itdatourismseethampeta.com