Governor ESL Narasimhan to address joint session of Assembly, Council today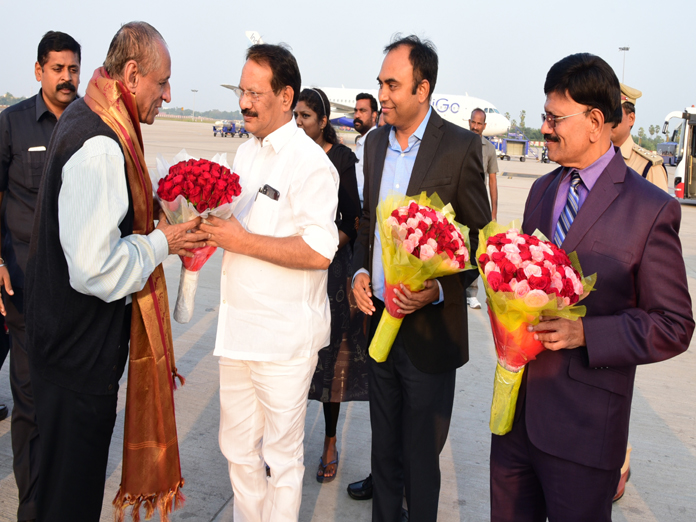 Highlights
AP Assembly budget session is going to commence on Wednesday and is likely to continue till February 8The duration of the session and business to be undertaken in the House will be decided in the Business Advisory Committee meeting scheduled early morning in Assembly at Velagapudi
Amaravati: AP Assembly budget session is going to commence on Wednesday and is likely to continue till February 8. The duration of the session and business to be undertaken in the House will be decided in the Business Advisory Committee meeting scheduled early morning in Assembly at Velagapudi.
State Assembly Speaker Kodela Siva Prasada Rao organised a review meeting with the officials on the arrangements made for the smooth functioning of the House at the Assembly on Tuesday.
The Speaker said that the Governor will address the joint session of the Assembly and Legislative Council on the very first day and then the House will be adjourned for the day.
Then, on the second day, that is January 31 at 10.30 am the House will recommence and will introduce the condolence motion for deceased sitting MLA Kidari Sarveswara Rao. After conducting debate on the motion, the House will adjourn for the day.
Siva Prasada Rao said that there will be holidays for Assembly from February 1 to 4 and the House will commence again on February 5. It will continue till February 8 for four days continuously.
Government will introduce thanks giving motion on Governor's speech and then will introduce the Vote on Account on February 5. This Vote on Account budget will be for the period from April 1, 2019 to till the end of tenure of present government, the Speaker explained.
He said that introduction of full budget on the name of Vote-on-Account is against to the Article 16 of the Indian Constitution and hence the government will only move the budget for the short duration.
He invited Opposition YSRCP leaders for this session too, like previous sessions. But, the YSRCP did not show their interest to participate in the Assembly debates.