HPCL Visakh Refinery to double capacity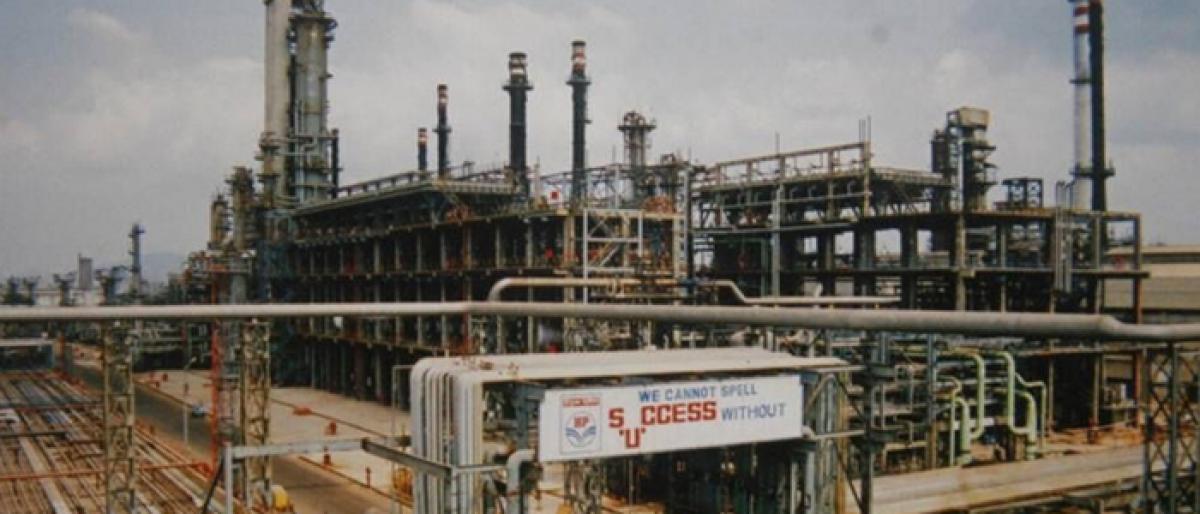 Highlights
Hindustan Petroleum Corporation Limiteds Visakh Refinery embarked on expansion which would see its capacity nearly doubling to 15 million metric tonne per annum MMTPA from current 833 MMTPA
​Hyderabad: Hindustan Petroleum Corporation Limited's Visakh Refinery embarked on expansion which would see its capacity nearly doubling to 15 million metric tonne per annum (MMTPA) from current 8.33 MMTPA.
"HPCL is planning to expand capacity of VR (Visakh Refinery) to 15 MMTPA along with bottoms up- gradation and products quality up-gradation incorporating advanced refining technologies for modernisation.
This expansion project called Visakh Refinery Modernisation Project (VRMP) will enable VR to meet increased product demand and improved quality of petrol & diesel (BS-VI grade)," the oil major said in a release.

Completion of this technologically advanced project will reinforce HPCL as a major player in energy sector, catering to the demand of the region in addition to giving boost to revenue generation for state & central exchequer and provide immense growth opportunity to the people of the region, it added.
"Environmental Clearance (EC) from MOE&F, Consent for Establishment (CFE) from APPCB and PESO approval for plot plan are in place for the project. Major site clearance activities have been completed. Process engineering and other preparatory activities are in progress," it explained.
In 2017-18 financial year, the refinery achieved highest ever crude throughput of 9.635 MMT in 2017-18, which is nearly 115 per cent of its installed capacity. In technical parlance, crude throughput is the total amount of crude that goes into a refinery before it comes out processed.
"Continuous supply of 100 per cent BS-IV grade of motor spirit (petrol) and BS-IV grade diesel to the supply region is in place by continuous operation of Motor Spirit (MS) Block units and DHDS (diesel hydrodesulphurization) / DHT (diesel hydro-treater) units and associated facilities. These cleaner and greener fuels will continue to improve the ambient air quality in line with international standards," it explained.
The quality compliance of the products supplied from the refinery is ensured by quality control laboratory in the refinery which is a world class facility. It is an NABL-accredited installation, it added.
The refinery is also operating and maintaining the crude cavern storage facility installed by Indian Strategic Petroleum Reserves Limited (ISPRL). Part of the cavern facility is also being used for refinery crude storage purposes.
On safety management, it said safety is accorded utmost importance in the refining operations. All the management strategies are focused to achieve safer and healthier working conditions. Refinery follows a stringent online work permit system which tracks the hot-work activities on line. Safe Work Practices (SWP) for different activities in refinery have been developed.
Interested in blogging for thehansindia.com? We will be happy to have you on board as a blogger.