Deccan Chronicle likely to knock at Supreme Court doors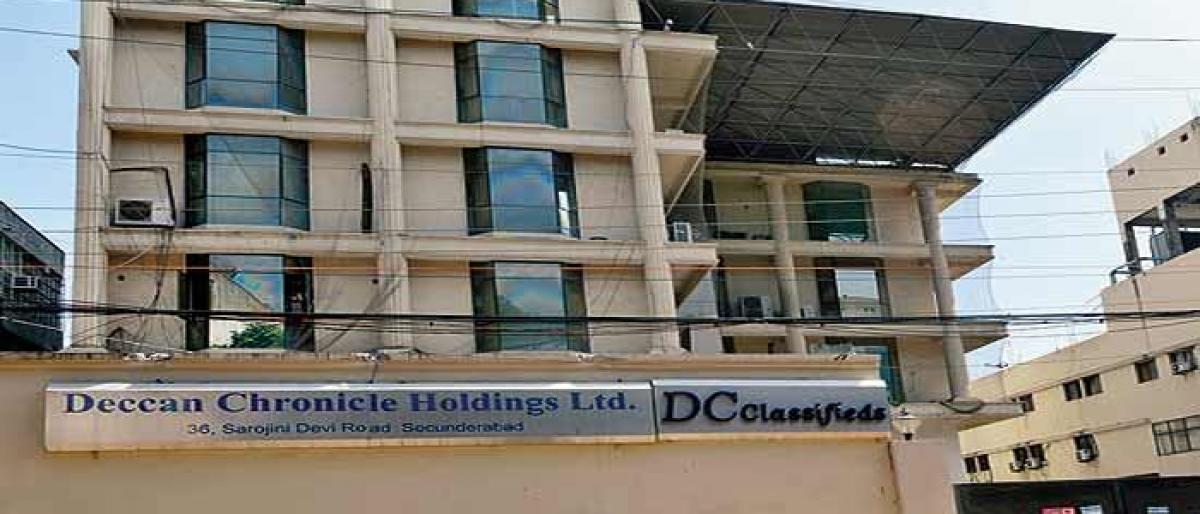 Highlights
Debtstrapped Deccan Chronicle Holdings Limited DCHL is likely to appeal in Supreme Court against the Hyderabad High Court order allowing Indiabulls Housing Finance Ltd IHFL to take possession of the media houses head office building in Secunderabad Approaching Supreme Court is the only option DCHL has now A decision on this will be taken shortly, a source told The Hans India
​Hyderabad: Debt-strapped Deccan Chronicle Holdings Limited (DCHL) is likely to appeal in Supreme Court against the Hyderabad High Court order allowing Indiabulls Housing Finance Ltd (IHFL) to take possession of the media house's head office building in Secunderabad. "Approaching Supreme Court is the only option DCHL has now. A decision on this will be taken shortly," a source told The Hans India.
DCHL, which is currently undergoing insolvency process, approached High Court on August 20 against Indiabulls' move to take possession DCHL's head office located at 36, Sarojini Devi Road, Secunderabad, under the Sarfaesi Act. In its petition in HC, the company contended that NCLT, Hyderabad Bench, had declared moratorium on the proceedings by lenders until the resolution process was over and any attempts by IndiaBulls to take over the property at this juncture would derail the entire process.
In an order on Monday, the High Court bench headed by Justice Ramesh Ranganathan and Justice K Vijayalakshmi dismissed DCHL petition, saying the building was in the name of DCHL promoters, not the company. The bench however gave DCHL time up to November 30 to vacate the building. "The time given for vacating the building is very short. As the company is facing resource crunch, it's weighing various options," the source added.
DCHL and its promoters borrowed Rs 100 crore from Indiabulls but defaulted on repayment. Following this, Indiabulls has already taken possession of some properties of the trouble-hit media house mortgaged to it. Public sector Canara Bank, one of the major lenders to the media house, knocked on NCLT doors in May 2017, seeking insolvency proceedings against DCHL under IBC. The media house has over Rs 8,000 crore debt on its books.