Thai cave rescue: People bet on saving boys; residents hopeful that all will be evacuated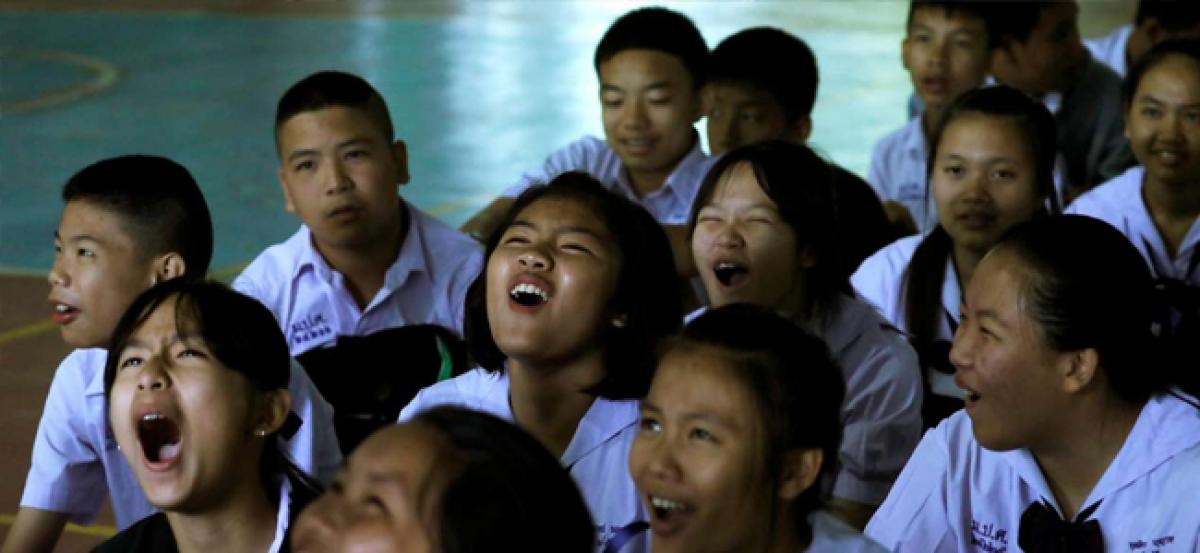 Highlights
Residents in Chiang Rai said on Monday July 9 morning they hoped that all the boys still trapped in the cave would come out safely
Residents in Chiang Rai said on Monday (July 9) morning they hoped that all the boys still trapped in the cave would come out safely.
Four of 12 Thai schoolboys were rescued from a flooded cave on Sunday (July 8) in a daring and dangerous operation to save the children and their soccer coach who have been trapped underground for more than two weeks.
The operation to rescue the remaining eight boys - some as young as 11 and weak swimmers - and the coach was called off at nightfall until Monday to give the divers time to replenish oxygen supplies and ensure all preparations were complete.
Many residents watched live broadcasts avidly and some even bet on it.
"There are three numbers that people are looking for the most which are 13, 28 and 38. The 13 number is because of the team. 28 is referring to the day they went into the cave. 38 is referring to the number of Navy Seals. I make a very good sale," said a lottery seller.
Thirteen foreign divers and five members of Thailand`s elite navy SEAL unit guided the boys to safety through narrow, submerged passageways that claimed the life of a former Thai navy diver on Friday. The rescuers needed at least 10 hours to prepare for their next operation, involving about 90 divers in total, 50 of them from foreign countries, the head of the rescue operation, Narongsak Osottanakorn, told a news conference.
On Sunday, rescuers in northern Thailand extracted four members of a youth soccer team from the cave where they had been trapped for more than two weeks, part of an ongoing operation to rescue the 12 boys and their coach.
The head of the operation said it was going "better than expected." The operation to rescue the boys, ages 11-16, and their 25-year-old coach by having them dive out of the flooded cave began this morning, with expert divers entering the sprawling complex for the complicated and dangerous mission.
Shortly before 8 pm, Thai navy SEALs, who are taking part in the rescue operation, reported on their official Facebook page that four had been rescued. Chiang Rai acting Gov. Narongsak Osatanakorn, who is heading the operation, said the four boys had been taken to a hospital.
"The operation went much better than expected," Narongsak said at a news conference, adding that the healthiest were taken out first. He said the next phase of the operation would start in 10-20 hours.
The entire operation to rescue all 13 could last two to four days, depending on weather and water conditions, said army Maj. Gen. Chalongchai Chaiyakam. Just after 9 p.M., Thai navy SEALs posted on their Facebook page again, saying: "Have sweet dreams everyone. Good night. Hooyah." Narongsak said earlier in the day that 13 foreign and five Thai divers were taking part in the rescue and that two divers would accompany each boy as they're gradually extracted.