Software engineer saves woman from drowning in Hussainsagar lake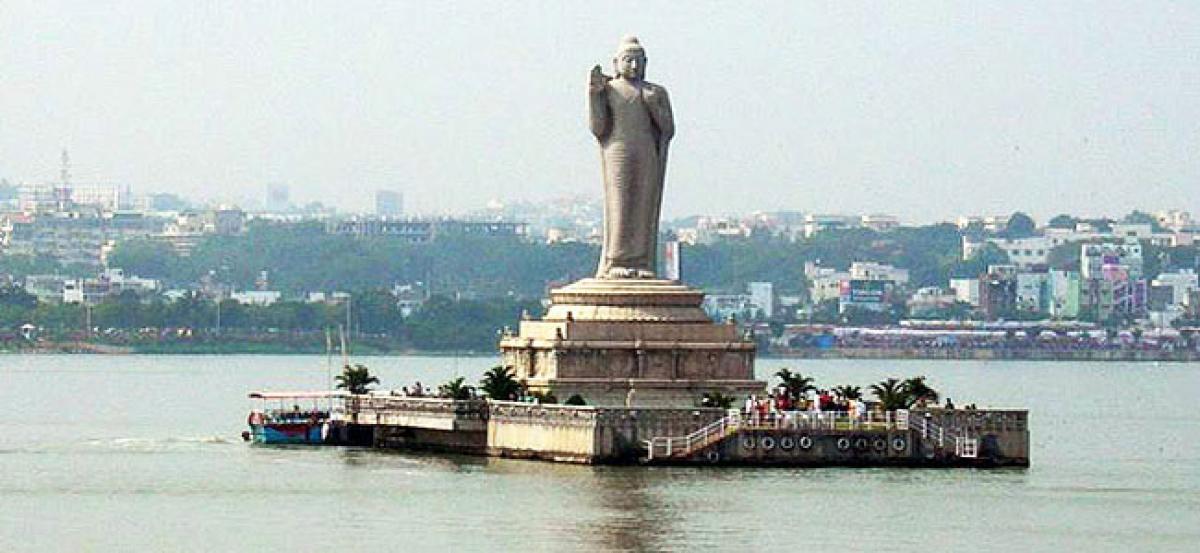 Highlights
A software engineer rescued a woman who jumped in Hussainsagar lake to commit suicide The incident took place on Sunday around 1130 am and locals nearby noticed her drowning and raised an alarm
A software engineer rescued a woman who jumped in Hussainsagar lake to commit suicide. The incident took place on Sunday around 11.30 am and locals nearby noticed her drowning and raised an alarm.
Vishnukanth Reddy, who was walking on the NRT Marg road enquired about the situation. Upon coming to know about the woman drowning, he jumped into the lake and saved her life.
The police who were alerted by the locals also reached the spot.
According to the police, the woman had been reeling under severe depression due to personal issues and is on medication. She even confessed to consuming sleeping pills before jumping into the lake.
The woman was later given counselling and the police alerted her family members.