AP Bandh: Roja, Ambati Rambabu and several YSRCP leaders arrested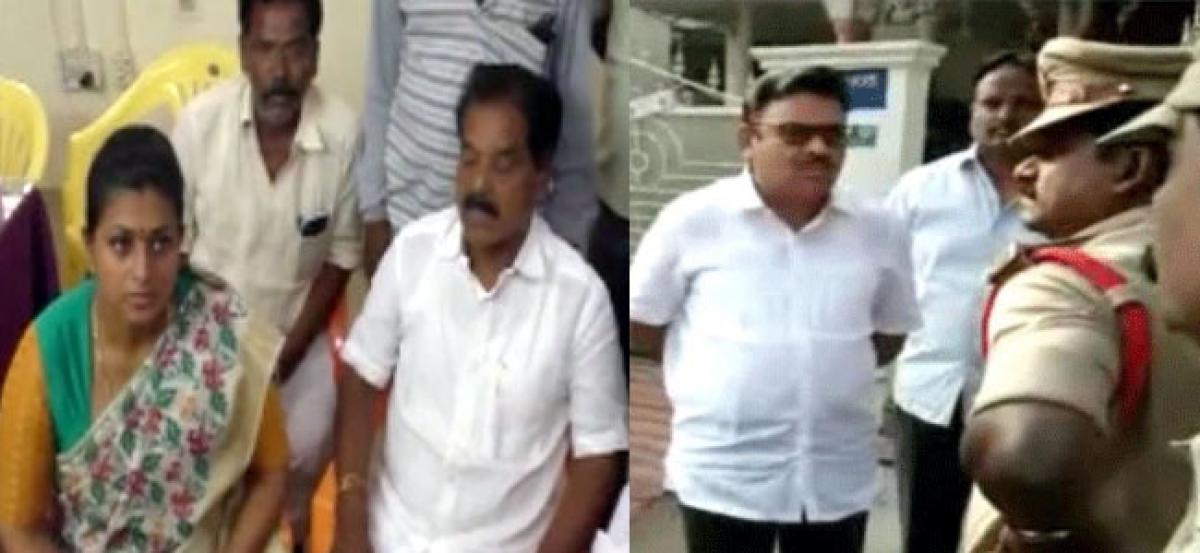 Highlights
Despite several of the YSR Congress leaders being arrested, the party bandh is continuing in Chittoor district
Despite several of the YSR Congress leaders being arrested, the party bandh is continuing in Chittoor district.
YSRCP MLA Roja was arrested in Puttoor. Speaking on her arrest, Roja said TDP and BJP, the main culprits in Andhra Pradesh and would vanish from the state similar to Congress due to people's anguish.
She credited party President YS Jagan Mohan Reddy for his relentless efforts in keeping the Special Status issue alive, Roja stated that the fight for special category status will continue until it is achieved.
The YSRCP leaders and workers came on to the roads from early hours of Tuesday and staged protests in front of bus depots preventing RTC buses from plying, following the AP bandh call made by YSRCP President demanding the Central government to fulfill bifurcation promises mentioned in the AP Reorganisation Act.
YSRCP official representative Ambati Rambabu was arrested in Sattenapalli of Guntur while senior YSRCP leaders Bhumana Karunakar Reddy and Botsa Satyanarayana and other leaders were also detained.
Meanwhile, the bandh has been successful so far in all the districts of Andhra Pradesh with all the educational institutions, petrol bunks, and shops remaining closed since morning.