Pawan Kalyan is a poisonous snake: TDP MLC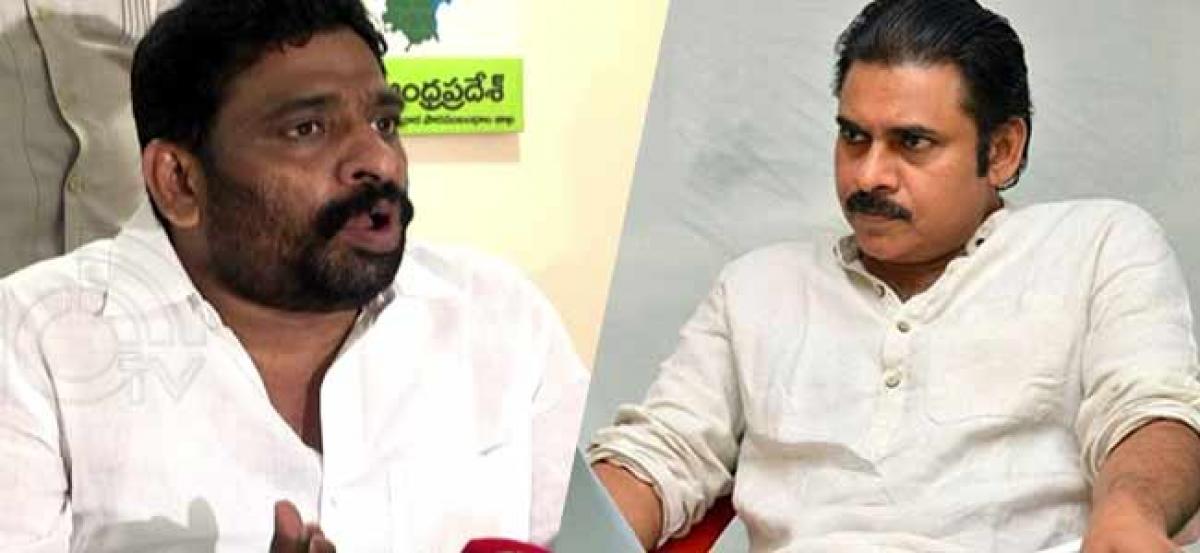 Highlights
TDP MLC Buddha Venkanna termed actorpolitician Pawan Kalyan a poisonous snake Alluding Pawan Kalyan to a snake, he said during the 2014 elections, Pawan was like the snake around Lord Siva, while Chandrababu was Lord Siva
Vijayawada: TDP MLC Buddha Venkanna termed actor-politician Pawan Kalyan a poisonous snake. Alluding Pawan Kalyan to a snake, he said during the 2014 elections, Pawan was like the snake around Lord Siva, while Chandrababu was Lord Siva. Since everyone was worshipping Lord Siva, the snake too wanted everyone to worship her and got separated from Lord Siva.
The moment the snake gets separated from Siva, it is a mere poisonous snake, he said alluding to Pawan's falling out with Chandrababu Naidu.
He further said that it was because of this that Pawan was spewing venom on AP's capital city and all other things that Chandrababu was doing. He said Pawan Kalyan was acting according to the script penned by Narendra Modi and Amit Shah.