Revanth Reddy: Harish Rao misleading people on the Kaleshwaram project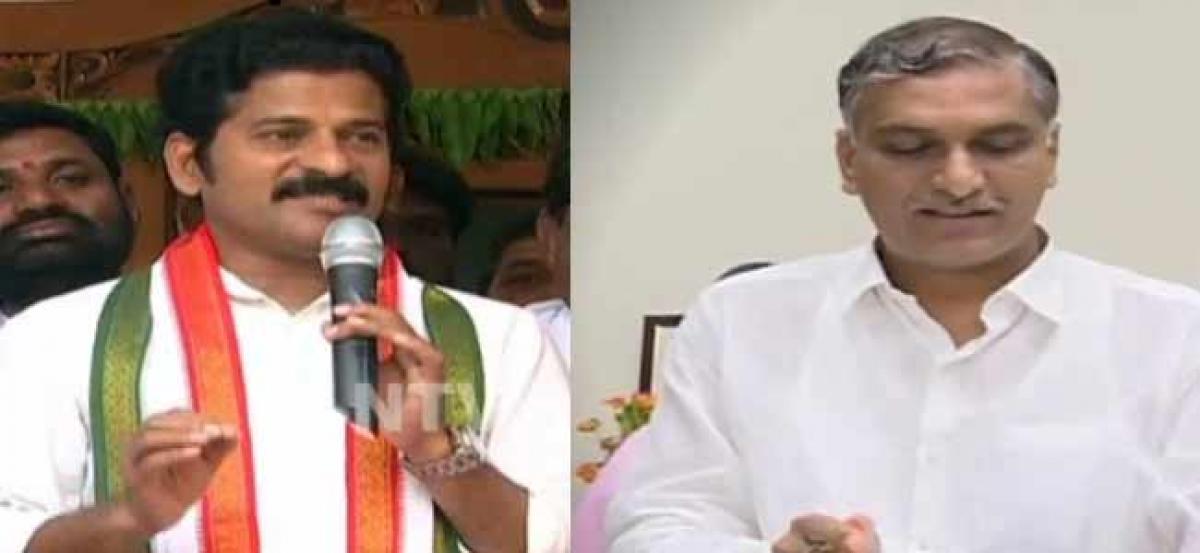 Highlights
Congress leader A Revanth Reddy addressed a press conference in Hyderabad on Tuesday where he repeated his allegations that the Kaleshwaram project would be a huge burden on Telanganas future generations
Congress leader A Revanth Reddy addressed a press conference in Hyderabad on Tuesday where he repeated his allegations that the Kaleshwaram project would be a huge burden on Telangana's future generations.
He added that both, Mission Bhagiratha and Kaleshwaram projects' re-designing were not mentioned in the TRS manifesto but were taken up after coming to power only to make money.
Elaborating further, Revanth Reddy said the cost of each acre to be irrigated will be at Rs 1.54 lakhs once Kaleshwaram is completed adding that the Congress will definitely question when the project cost goes up from Rs 34,000 crore to Rs 84,000 crore.
He alleged that Irrigation Minister T Harish Rao instead of answering the apprehensions raised by the Congress is attacking the party.
The Congress leader further accused Harish Rao of misleading people on the Kaleshwaram project and challenged him for an open debate in this regard.