Caught In Action: Trio steals New CCTV cameras installed within 48 hours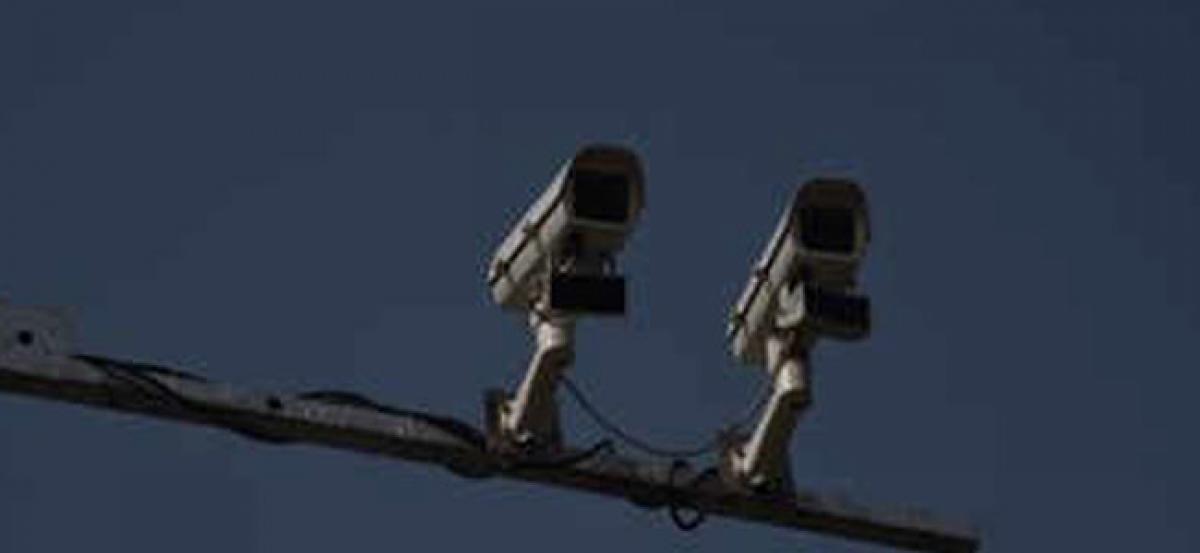 Highlights
Two days after the closed circuit television CCTV cameras were installed at the Brindavan Colony in Banjara Hills to improve the security of residents, miscreants made off with eight CCTV cameras However, the theft was caught by the cameras and stored in recorders before they were removed The three culprits have been taken into custody by the Banjara Hills police
HYDERABAD: Two days after the closed circuit television (CCTV) cameras were installed at the Brindavan Colony in Banjara Hills to improve the security of residents, miscreants made off with eight CCTV cameras. However, the theft was caught by the cameras and stored in recorders before they were removed. The three culprits have been taken into custody by the Banjara Hills police.
On the night of August 10, the culprits stole the eight cameras as well as the connecting wires. The next day, locals registered a complaint.
"In the complaint, Brindavan Colony Welfare Association (BCWA) office-bearers said the CCTV cameras from park area and Masjid-e-Fatima had been stolen. The cameras were installed only on August 8, 2018, for better surveillance of the park and masjid area to curb anti-social activities. However, the digital video recorder (DVR) and monitoring systems which had been kept inside the masjid recorded the theft," Banjara Hills police said.
While investigating, police checked the DVR and identified that the three culprits were from the locality. "We identified the suspects, and arrested them based on DVR visuals," Banjara Hills inspector K Srinivas said .
Similar such incidents have been reported from other parts of the city as well. A businessman from Karkhana in Secunderabad was booked after he reportedly 'ordered' his employee to snap the community CCTV. He did not want other residents to know about his movements.
However, the vandalism was caught on another CCTV, which was installed close-by. The trio the told police that they were upset about installation of the CCTVs. As they were drifters, moving around during the night, they did not want anyone to track their movements.