Poor leading Decent Life In TDP Govt: Narayana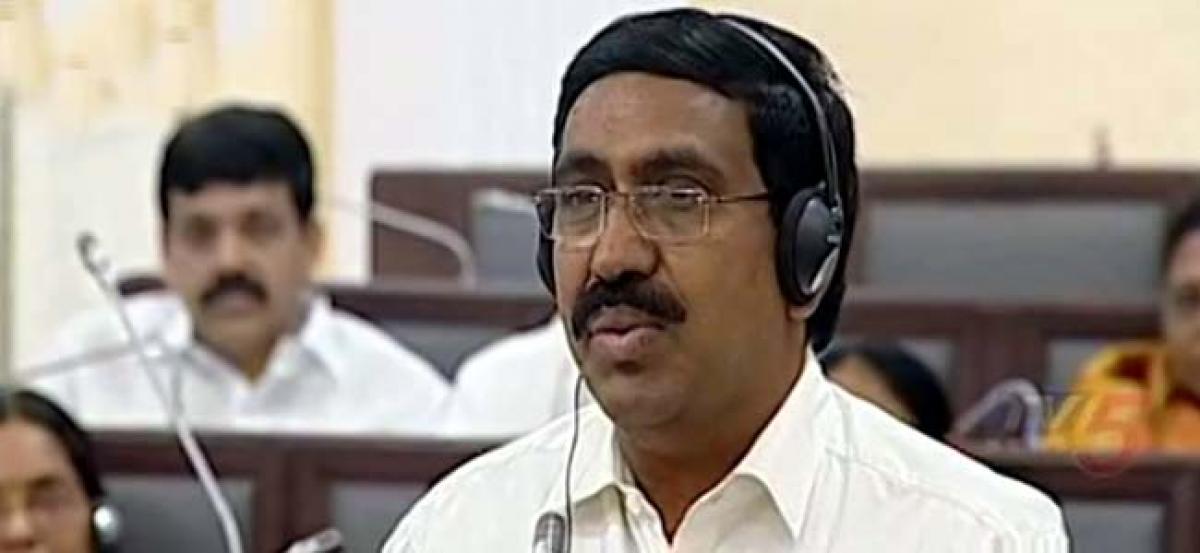 Highlights
Andhra Pradesh Municipal Administration and Urban Development minister P Narayana said that poor are leading a descent life as they are provided protected housing facility in TDP government
Andhra Pradesh Municipal Administration and Urban Development minister P Narayana said that poor are leading a descent life as they are provided protected housing facility in TDP government.
The minister alleged that the funds earmarked for poor housing in Congress led government were misused.
He pointed out the beneficiaries did not come forward to geotag the houses in the previous government. In TDP government, funds were spent properly.