TRS Nalgonda meeting: KCR aims gun at Congress party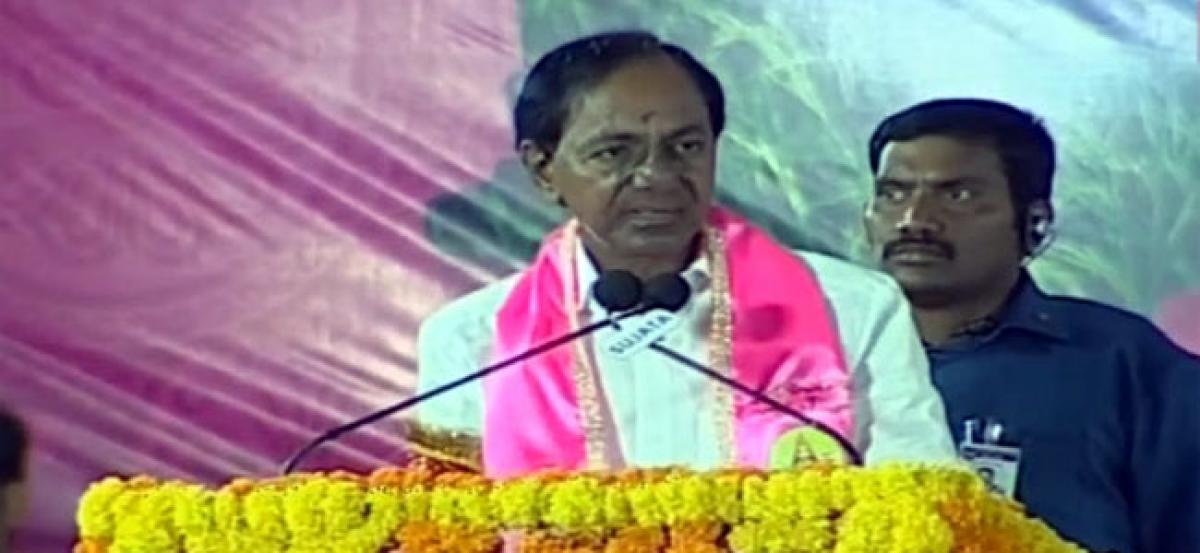 Highlights
KCR targetted the opposition Congress party saying that it had built Nagarjuna Sagar to benefit AP people instead of Nandikonda project
Nalgonda: KCR targetted the opposition Congress party saying that it had built Nagarjuna Sagar to benefit AP people instead of Nandikonda project.
"The Congress and TDP have become slaves of Naidu which joined their hands," the CM said.

He came down heavily saying the most of the Congress party hails from Nalgonda.
KCR also said that all the power projects are in north Telangana but the Congress leaders of Nalgonda never demanded a power plant.
The government has initiated an ultra power project to Nalgonda with aiming to provide 4000MW of power, said the CM.
The Congress earlier challenged the TRS party losing in GHMC elections but the ruling party has won it, said KCR adding that the Congress had tried to foil the governance.