Prepare cyclone victims' lists accurately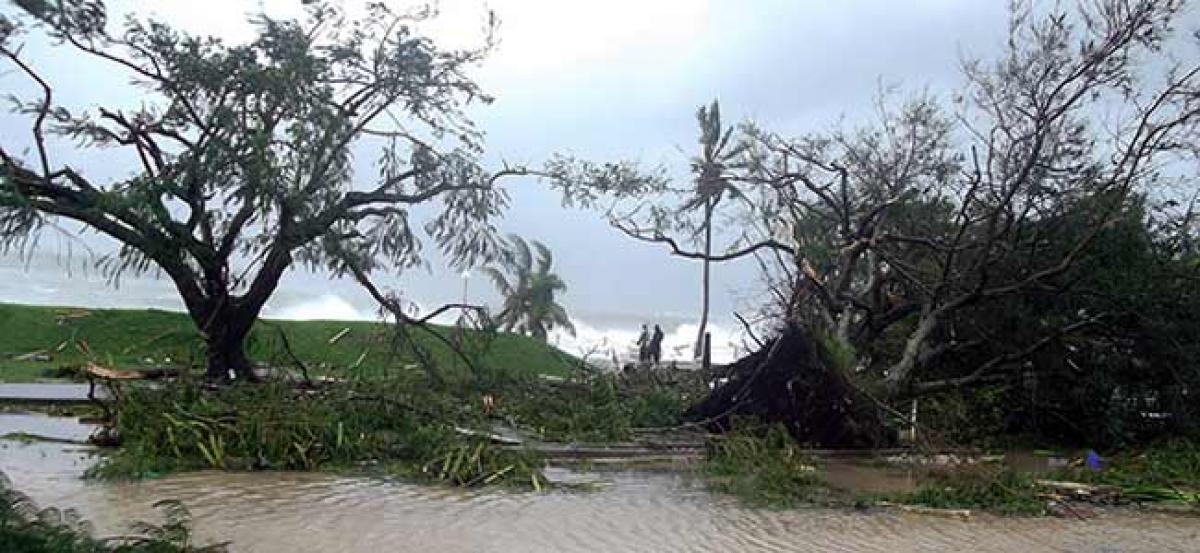 Highlights
Prepare Titli cyclone victims list accurately suggested former central minister and senior Congress leader, Dr KKruparani He released an open letter to CM, NChandrababu Naidu here on Tuesday In her letter she lauded CMs efforts in restoration of normalcy and restoration works in Titli affected areas on quick pace
-Former central minister, Dr K. Kruparani
-Released an open letter to CM, Chandrababu Naidu
Srikakulam: Prepare Titli cyclone victims' list accurately suggested former central minister and senior Congress leader, Dr K.Kruparani. He released an open letter to CM, N.Chandrababu Naidu here on Tuesday. In her letter she lauded CM's efforts in restoration of normalcy and restoration works in Titli affected areas on quick pace.
She also supported CM's fight against BJP government at center for Titli aid special category status to AP etc. She said that even after AICC national president, Rahul Gandhi demand on providing aid to Titli victims BJP government yet to respond and it is unfortunate. Dr Kruparani asked the CM to direct officials for preparation of accurate lists of losers due to cyclone which will build up confidence among public on government mechanism.
She lamented that under the PM, Narendra Modi's rule all systems like CBI, ED, press freedom, RBI, financial institutions were collapsed and lost public confidence at this juncture CM, Chandrababu initiate fight against BJP in support of Congress at national level which is remarkable.