KTR blames Chandrababu Naidu for delay in High Court bifurcation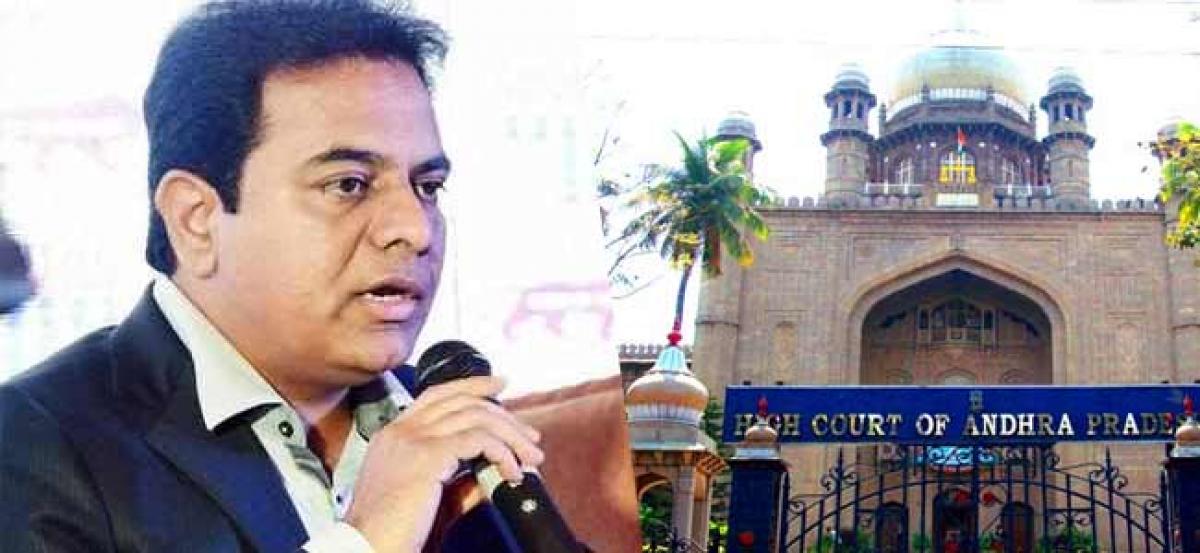 Highlights
IT Minister K T Rama Rao on Wednesday said that Andhra Pradesh Chief Minister N Chandrababu Naidu was responsible for the delay in bifurcation of High Court
Hyderabad: IT Minister K T Rama Rao on Wednesday said that Andhra Pradesh Chief Minister N Chandrababu Naidu was responsible for the delay in bifurcation of High Court.
The minister was addressing a meeting of advocates in Amberpet Constituency. He said, ''Chandrababu has good friends in judiciary and he has also made their partners BJP to stop the division of High Court during the last four years. He has left the BJP and now the division has picked up pace,'' said Rama Rao. However, he said that the people of Telangana will see new High Court by January.
The minister allegesd that the opposition parties had no issue to to fight against TRS and hence they were bringing caste based politics in thiese elections. He also said that the opposition parties were bringing the settlers issue in the election.