Paddy procurement by SHG groups from Kadapa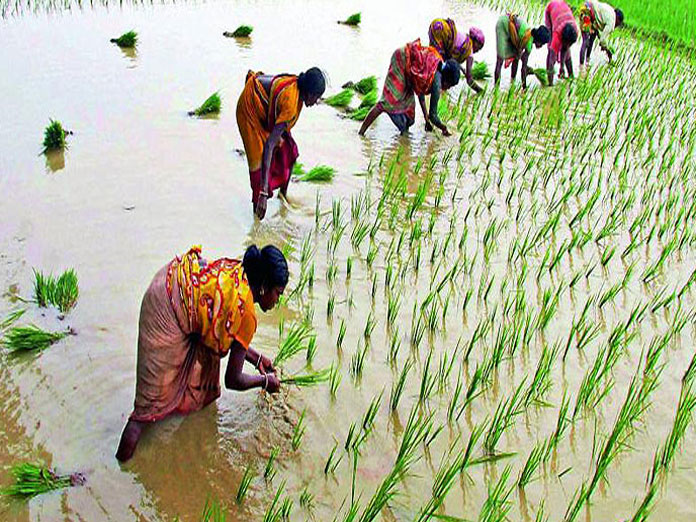 Highlights
This is high time for SHGs in Kadapa as their participation is larger in the state governmentrun schemes like Srinidhi, , Health centers , performing dairy forms , running Fare Price Shops FPS , Cottage industries, Social auditing, performing Generic Medical stores , etc now going to taken up paddy procurement first of its kind in the district
This is high time for SHG's in Kadapa as their participation is larger in the state government-run schemes like Srinidhi, , Health centers , performing dairy forms , running Fare Price Shops (FPS) , Cottage industries, Social auditing, performing Generic Medical stores , etc now going to taken up paddy procurement first of its kind in the district.
Despite Paddy procurement by SHG's already in existence in other districts, but first of its kind district administration is going to procure the paddy from the farmers by involving SHG's in the district. According to the Civil supplies district manager P.Padma, paddy procurement is going to take up as many as 11 mandals, like Khajipet, Chennuru, Mydukuru, Duvvuru, Chakrayapet, Proddaturu, Jammalamadugu, Sidhavatam, B.Matam, Chapadu, Rajupalem in the district. She said that the government is going to offer 31.25 percent per quintal as commission.
Training was given in different stages of paddy procurement including finalization of moister percentage(17 percent ) to the SHG 's. I am sure they are going to take up the project successfully. "said collector CH. Harikiran
" Involve SHG's in paddy procurement is a welcome decision taken up the government. I hope for one day we would become part of the government in performing welfare schemes I never expected that SHG women one day get into government schemes. I feel this will be a good opportunity to prove our talent. Thanks to the chief minister of his initiation in strengthening the economic empowerment of women in the district" said Talluri Ramanamma leader of Vijayalakshmi group of in Duvvuru village of Mydukuru Mandal told.
Joint collector Piripati Koteswara Rao said that the administration is proposed to procure 1lakh tones paddy from the farmers against 1.34lakh tones yielding in the current Kharif season. Following directions of the government in view of providing Minimum Support Price (MSP) to the farmers for the first time administration is going taken up the project in the district. As per the norms, paddy procurement is going to taken up in a big way. We will ensure all steps to implement the programme in a transparent manner. We are planning 13 Paddy Procurement Centers (PPC) in 13 mandals as an experiment. SHG's were given training comprehensively over paddy procurement as this scheme is going to launch very soon. I hope farmers to procure their produce to the government as they would get MSP in a proper manner. " he said.