4 Foods To Eat Before Sex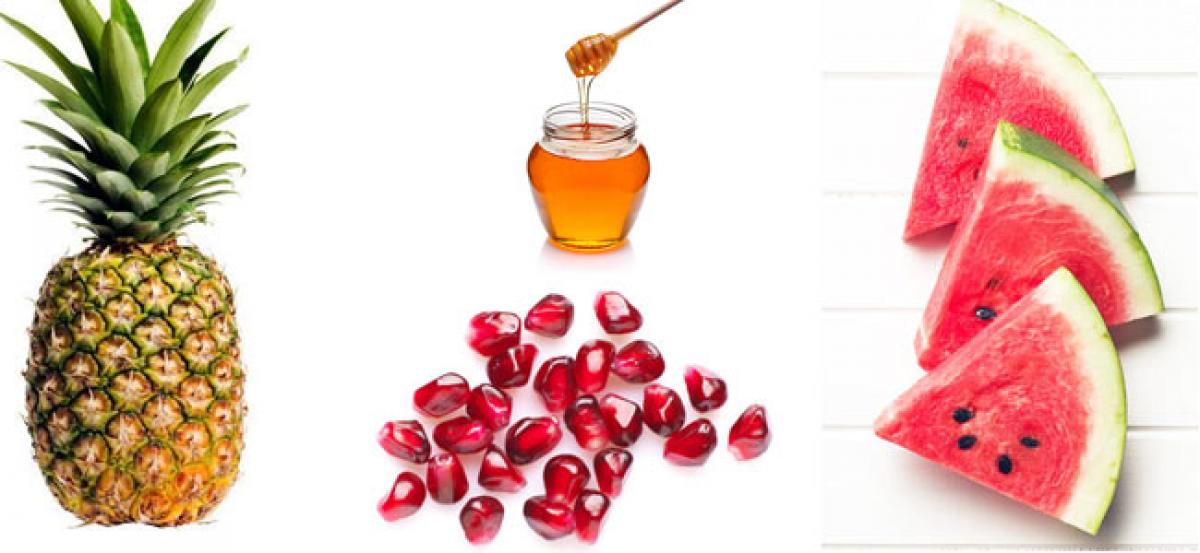 Highlights
Heres what you need to be devouring and leaving out to get an OH YES in the bedroom
Here's what you need to be devouring and leaving out to get an OH YES! in the bedroom.
1) honey- it contains boron, a mineral that helps regulate estrogen and testosterone and may boost sexual arousal.
2) watermelon - is high in citrulline, an amino acid that primes your nether regions for sex.
3) pomegranate seeds- can raise the body's level of nitric acid, helping with engorgement and girth.
4) pine Apple - eating the fruit several hours before sex can sweeten the taste of sexual fluids