World Italian Cuisine Week gets underway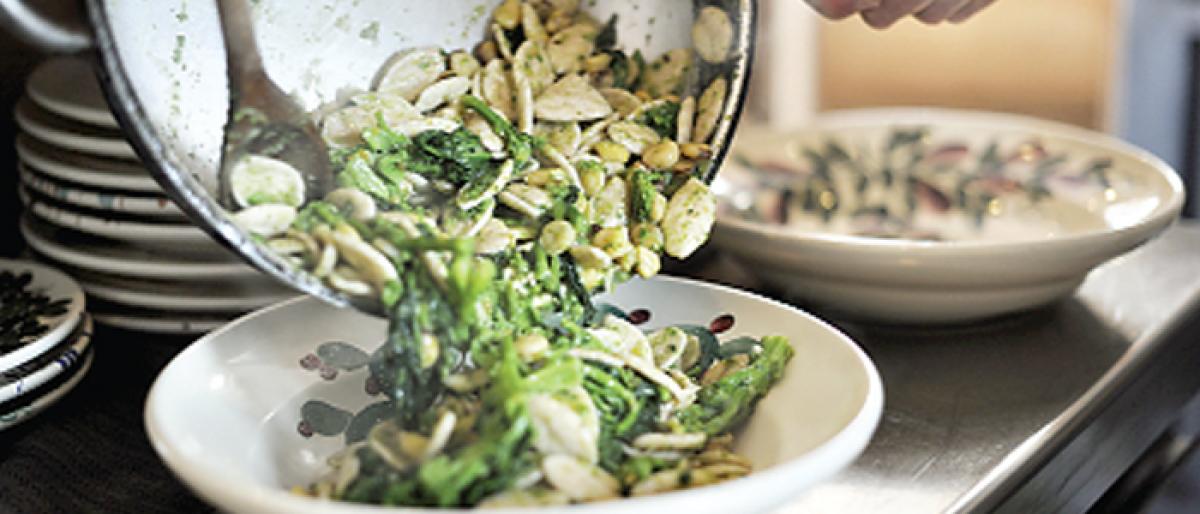 Highlights
The third Italian Cuisine Week to promote highquality Italian cuisine and authentic agrifood products internationally kicked off on Monday and will run through Sunday, the foreign ministry said in a statement
The third Italian Cuisine Week to promote high-quality Italian cuisine and authentic agri-food products internationally kicked off on Monday and will run through Sunday, the foreign ministry said in a statement.
The event is aimed at boosting "quality, sustainability, food safety, right to food, education, identity, territory and biodiversity... regional tourism, Italian food and wine tours and the Mediterranean diet...also in connection with 2018, the Year of Italian Food," the statement said.
The Mediterranean diet, based on olive oil, fish fresh fruit and vegetables and low in saturated fats, makes Italy one of the healthiest countries in the world, the statement underlined.
Over 1,000 activities are planned worldwide at almost 300 diplomatic and consular offices and Italian Cultural Institutes, including seminars and conferences, meetings with chefs, food tasting events and gala dinners, cooking courses, films and documentaries, concerts, language courses, and photographic exhibitions, it said.
Key to this year's event is the "Pasta Pesto Day" initiative launched after the tragic collapse in mid-August of Genoa's Morandi Bridge, to bring this most famous traditional recipe to restaurants worldwide, part of the proceeds of which will be devolved to the Municipality of Genoa.
Establishing a link with the Rossini centennial celebrations of the 150th anniversary of the death of the famous composer, who loved to cook and was a renowned gourmet, is another linchpin of this year's event, according to the statement.
Another fundamental aspect of the event is the promotion of international training in the sector, which aims to attract foreign talent and turn them into ambassadors of high-quality Italian products, the statement said.
This year's Italian Cuisine Week has a special focus on the hotel sector, in order to develop long-term cooperation between Italian and local chefs, the statement added.
A further goal is the promotion of certified, controlled and protected denominations of origin, together with teaching Italian methods of trademark protection based on ways of combating bogus 'Italian' products, the statement said.
Italian Cuisine Week was designed and coordinated by foreign ministry, in collaboration with Italy's agriculture, tourism, culture, education, university and research ministries, its regions, foreign trade agency ICE, Chambers of Commerce, trade associations, cookery schools, certified Italian restaurant chains and food, wine and design professionals, said the statement.