Gujarat locals risk lives, cross canal through collapsed bridge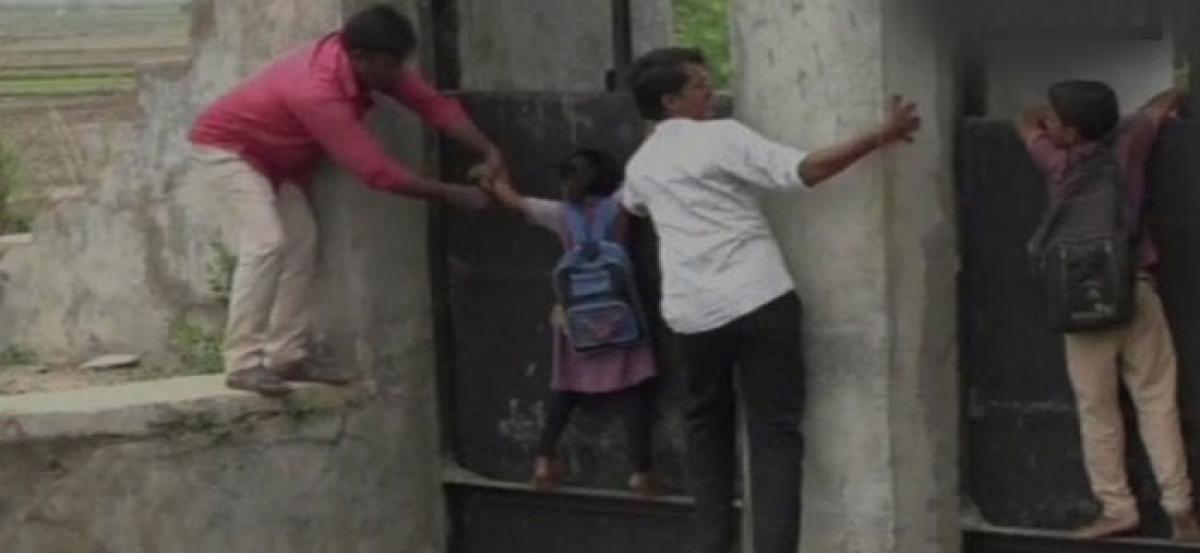 Highlights
Risking their lives, locals in Gujarats Kheda town commute every day through a bridge that has been in a collapsed state since two monthsChildren, too, cross the bridge by risking their lives on their way to school
Kheda (Gujarat) : Risking their lives, locals in Gujarat's Kheda town commute every day through a bridge that has been in a collapsed state since two months.Children, too, cross the bridge by risking their lives on their way to school.
For the past two months, locals have been petitioning the authorities to construct a bridge that will connect Naika and Bherai villages.
Narrating their plight, a local told ANI, "If we don't use this bridge, we will have to travel a distance of 10 km instead of 1 km."
Meanwhile, Kheda collector IK Patel assured that the construction work will be resumed soon."The construction work will be resumed immediately. Only due to rain the work of the bridge has not begun," he added.