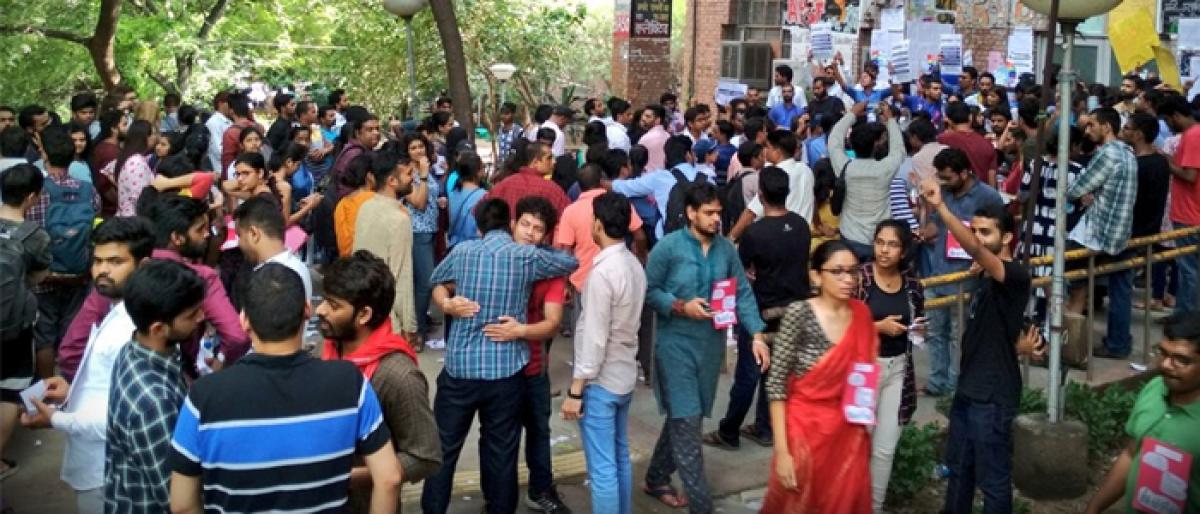 Highlights
The RSS affiliated ABVP and the Left parties indulged in a blame game Saturday as they accused each other of roughing up their members in the JNU with the Left even alleging that attempt was made to kidnap one of their woman members outside the university
New Delhi: The RSS-affiliated ABVP and the Left parties indulged in a blame game Saturday as they accused each other of roughing up their members in the JNU with the Left even alleging that attempt was made to kidnap one of their woman members outside the university.
The Akhil Bharatiya Vidyarthi Parishad (ABVP) claimed their members were assaulted between 5-6 pm by members of the Left bloc. "We were 25 in number and they were 250 in number.
They assaulted one of our members and he is currently in a hospital. Some of their women members even tore the clothes of some of our women members," the ABVP claimed.
This happened outside the School of International Studies, where the counting of votes for JNUSU.
Meanwhile, the Left members accused the ABVP members of attacking them in the evening and making an attempt to kidnap them around 10.30 pm.
"While coming from the police station after registering complaint against the goons of ABVP who violently attacked us today, a car with four men from which two men with handkerchief tied on their face came with belt, started beating us from all corners," alleged a woman member of the Left bloc. She claimed they were armed.