'Burn rape accused alive, don't hand him over to police': Gujarat Cong MLA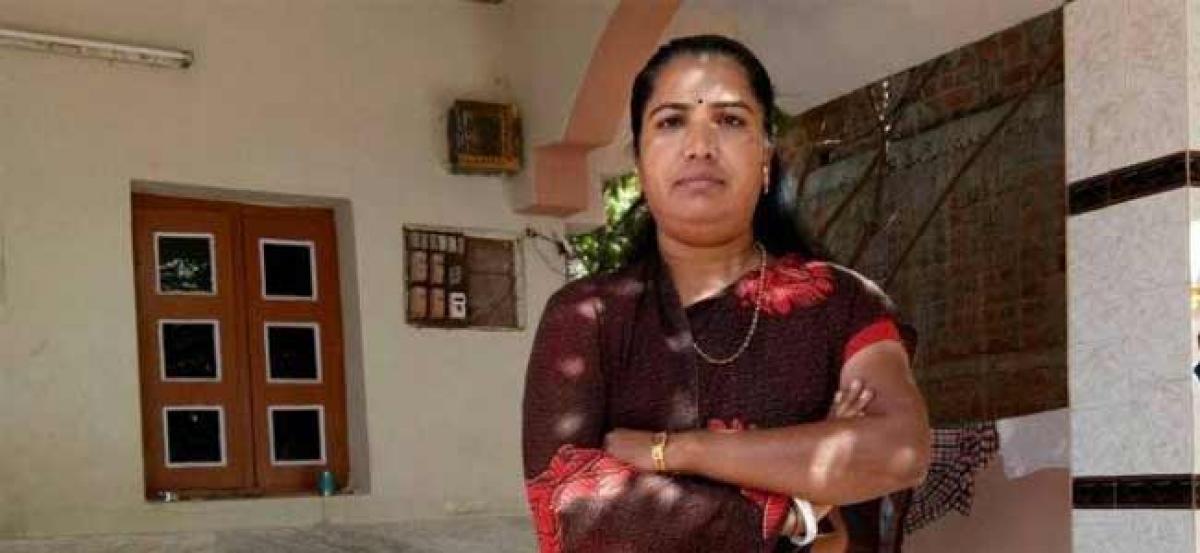 Highlights
In the wake of the alleged rape of a 14month old girl in Gujarat two weeks back, state Congress lawmaker Geniben Thakor has said that rape accused should be burnt alive instead of being handed over to the police
Ahmedabad: In the wake of the alleged rape of a 14-month old girl in Gujarat two weeks back, state Congress lawmaker Geniben Thakor has said that rape accused should be burnt alive instead of being handed over to the police.
A video in which the woman legislator is allegedly seen telling this to a group of women went viral on Thursday.
However, Thakor clarified that she was just trying to pacify the women as they were anguished over the rape of the 14-month old girl from Thakor community.
Thakor represents Vav seat of Banaskantha district.
In the video captured on a mobile phone inside a house, the MLA is seen surrounded by some agitated women.
"In India, everyone has to pass through the process of law (to get justice). But, whenever such incidents happen, 50-150 persons should come together and burn him (rape accused) alive on the same day. Finish him, don't hand him over to police," Thakor is seen telling the women.
In her explanation, Thakor said she was only trying to calm down the women, who were moved by the rape of the toddler near Himmatnagar town of Sabarkantha district on September 28.
The accused was arrested by police on the same day.
"The video was shot inside my residence. That was not a public rally or a press conference. I said those words in order to pacify some 100 women visitors, who were upset due to the rape incident. There was no other intention," said Thakor.
Geniben is considered close to another Congress MLA Alpesh Thakor, who is in the eye of storm after attacks on Hindi speaking migrants following the rape incident and arrest of a migrant worker from Bihar.
The ruling BJP has blamed Alpesh Thakor and his outfit, Gujarat Kshatriya-Thakor Sena, for the outbreak of violence.