Girona FC take on the best of India and Spain at Chess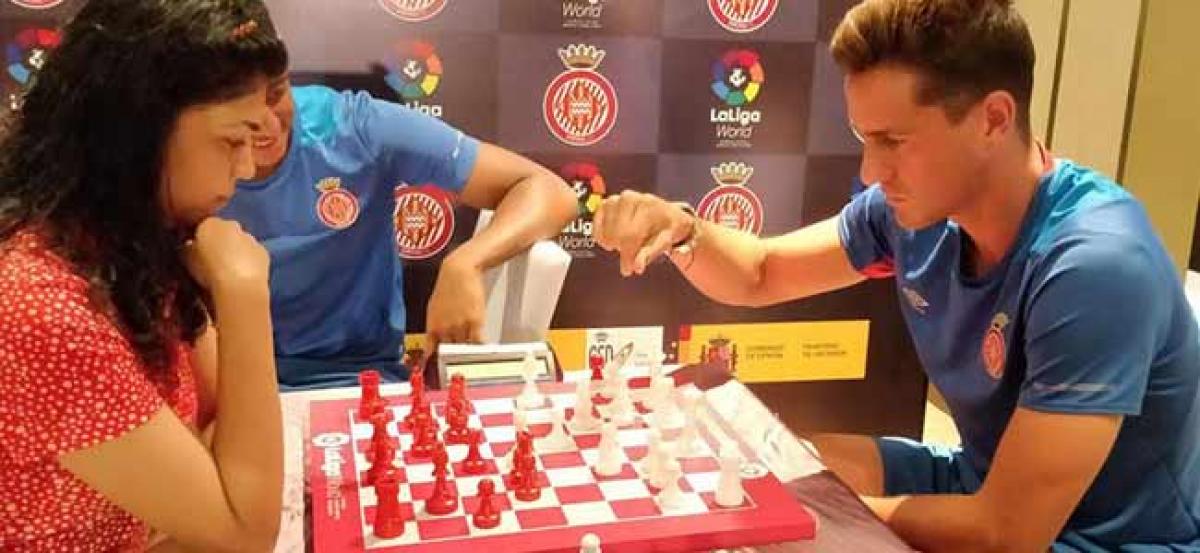 Highlights
Spanish top division side Girona FC, currently in India, swapped football for chess pieces as they played a friendly tournament against the Spanish and the Indian national chess teams
Kochi: Spanish top division side Girona FC, currently in India, swapped football for chess pieces as they played a friendly tournament against the Spanish and the Indian national chess teams.
The Spanish chess team is in India to prepare for the 43rd Chess Olympiad in September while Girona FC is competing in the Toyota Yaris LaLiga World Tournament.
It has been a highly memorable trip to India for the LaLiga side, who beat Australia's Melbourne City FC 6-0 in their opening fixture.
The final fixture of the three team tournament will see hosts Kerala Blasters face Girona FC at the Jawaharlal Nehru Stadium in Kochi.
However, the Spanish side are looking to leave their mark off the pitch as well as on it, as they become the first LaLiga side to make the trip to India.
Bernardo Espinosa, Girona FC player, said, "It was a wonderful experience to get to meet professional chess players and experience the sport with them. I was thrilled to see how well prepared these players were and people also got see us in other ways apart from football."
Girona FC coach, Eusebio Sacrist n also played a friendly match against the chess team coach, David Martinez.
"When such popular teams come to India and promote a niche sport like chess, it really boosts the chess culture in India and the world. It was great interacting with the players and we hope to see more LaLiga teams come to India and interact with us,"Indian chess player, SL Narayanan, said.