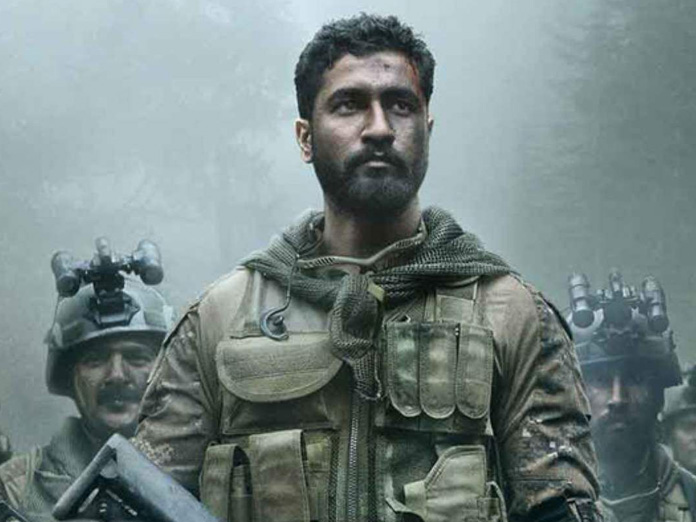 Highlights
As you would be reading these lines chances are Uri The Surgical Strike is still minting money at the box office In fact, in its own small way The...
As you would be reading these lines chances are 'Uri: The Surgical Strike' is still minting money at the box office. In fact, in its own small way 'The Accidental Prime Minister' is also making its money at the box office. Whether you appreciate these movies or not is a matter of opinion but the success of these two movies underline a trend, which was emerging in 2018 and now seems to be getting stronger. Bollywood will be more content-oriented now. Audiences are no longer to be blind goat followers of a big superstar. And this signifies that it is the beginning of the 'Actor Stars' age in Bollywood.
'Actor Stars' are not new in Bollywood, right from the triumvirate of Raj Kapoor, Dev Anand and Dilip Kumar to Shammi Kapoor, Rajesh Khanna and Amitabh Bachchan – they were all 'Actor Stars'. Actors so brilliant that they could carry impossible, illogical with such convincing ease.
The 70s in that sense was the most glorious age of stars Dharmendra, Shashi Kapoor, Shatrughan Sinha, Rishi Kapoor and Vinod Khanna were no fewer powerhouse performers than Amitabh himself. The 70s rode itself on great drama content as much as it drove itself on the capable shoulders of these amazing actor gladiators. Then slowly we lost this age to the 'Star Actors'.
As the wheel of irony would have it the biggest 'Actor Star' of the 1970s slowly turned into 'Star Actor' in the 80s – Amitabh Bachchan.
Amitabh's biggest hits in the 80s largely rode on his image and persona than his acting. A few efforts like an 'Aakhiri Raasta' were weak apologies for what was going on. Dharmendra for all his phenomenal hits in the 80s was only turning into his own parody of violence and comedy.
The 90s were the grimmest times of star being above everything else. Images divided audiences. Those who wanted romance largely followed SRK, those who wanted comedy followed a Govinda. Those who wanted action and drama followed an Akshay Kumar or a Salman Khan. In the entire 90s, there were a few examples of content and the hunger for 'Actor Stars'. The first glimpse of this hunger in audiences came from Bhiku Mhatre in 'Satya', this character made Manoj Bajpayi a national rage. Unfortunately, the system did not sustain his brilliance.
Then came the age of the multiplexes, which was initially used for the screen count attack on the audiences. It is still used for that. However, multiplexes gave the Tigmanshu Dhulias and Neeraj Pandeys to show us their content-based craft. Obviously, stuff like 'Paan Singh Tomar' or 'A Wednesday' needed performers.
Slowly names like Irfan Khan and Nawazuddin Siddiqui started making their own fan base. This revival brought back Manoj Bajpayi from the brink. That this trend for 'Actor Stars' was taking shape was evident when in movies like 'Kahaani' and 'Raees' an actor like Nawazuddin was noticed as much as a Vidya Balan or a Shah Rukh Khan.
The real case for actor stars was also being built by the then unknown names like Ayushman Khurrana and Rajkummar Rao. Ayushman with a string of consistent hits stole the show from big movies and made the strongest case for 'Actor Stars'. The biggest of this trend pointer came when 'Badhaai Ho' almost knocked the living daylights out of a much-celebrated biggie like 'Thugs of Hindostan'.
Another instance was when 'Stree' got more appreciation than 'Race 3' and if we compare today then 'Uri' has counted more money than 'Zero'. The fact that audiences are buzzing in excitement when they see a Vicky Kaushal more than a celebrated star makes you feel that is this the return of real content and real actors? Luckily, facts and numbers seem to be pointing in that direction.
In fact, it is interesting to note that over-the-top drama movies are not going out of fashion, the success of 'Simmba' proves that. The audiences seem to have made their point clear that whatever be dished out it better be honest in the effort. Right now, there seems to be a golden run for 'Actor Stars' and should 2019 end up being like 2018 then we are witnessing a new glorious chapter in Bollywood. The actor has returned, the star can sit back now.
- cinemawaalebaba.blogspot.com.
Subscribed Failed...
Subscribed Successfully...