Hyderabad based company deposits and withdraws Rs 3,178 crore with a ghost address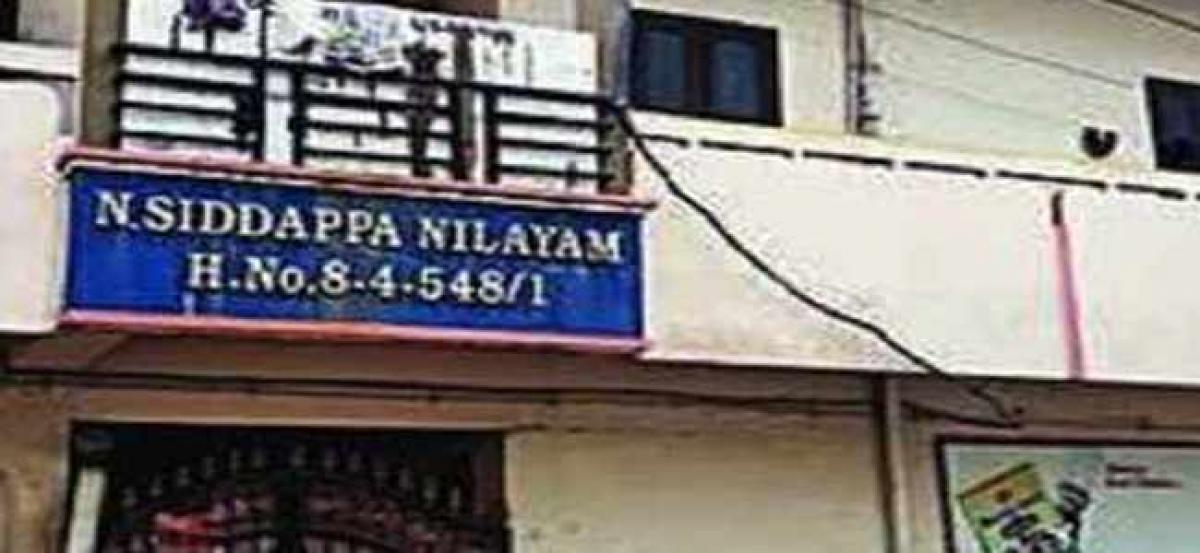 Highlights
Serious Fraud Investigation Office SFIO is probing a company that deposited and withdrew Rs 3,178 crore in the banks after the demonetisation and has ghost registered address at Erragadda in Hyderabad
HYDERABAD: Serious Fraud Investigation Office (SFIO) is probing a company that deposited and withdrew Rs 3,178 crore in the banks after the demonetisation and has ghost registered address at Erragadda in Hyderabad.
Dreamline Manpower Solutions is not operating from its registered address with the ministry of corporate affairs, Door No. 8-4-548/1 near Gokul Theatre, Erragadda. It has later changed its name to Nityank Infrapower and Multiventures Private Limited.
N Siddappa Nilayam, the building in which the office was registered is a residential premises and the people in the building say they know nothing about the whereabouts of the company.
"According to information received from banks, the Centre has noticed that 18 companies deposited Rs 100 crore and above and almost the same amount was withdrawn from their bank accounts in an exceptional manner after demonetisation," said the Ministry of Corporate affairs which ordered SFIO to probe into 18 companies including Dreamline Manpower Solutions.
The Register of Companies records state that the company's registered address is still the same at Erragadda. It took loans from June 2017 and also a day before MCA issued order for SFIO probe. The company has also submitted its returns. The directors of the company were Suraj Kumar Yadav and Hitesh Manohar Ingale. Records show that the company had borrowed nearly Rs 1,700 crore mostly from Yes bank. Jai Prakash Goyal, a chartered accountant, said, "Initially, I used to operate from the Erragadda building as an audit firm. Five to six years ago, an auditor from Mumbai asked me to submit incorporation details of Dreamline. When they asked, I gave them my address for registration. But the company was never operational from here. I moved to Mumbai, but I didn't change my registered address. I think they operate from Mumbai too, and they haven't changed their registered address."
"We are in touch with directors of Nityank Infrapower. They have files responses to SFIO probe. They have established that deposits and withdrawals are bona fide," said an official in legal affairs.