Officials gearing up to make Sangareddy ODF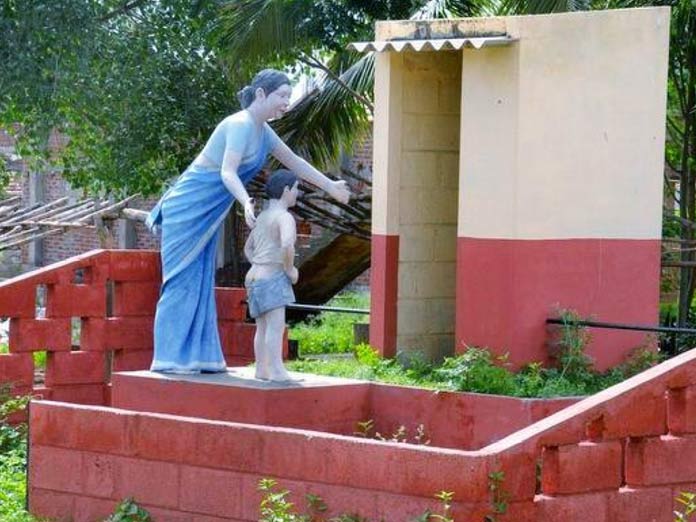 Highlights
The district is all set to join the list of Open Defecation Free ODF by end of March On the directives of the collector, the district administration is gearing up to reach their targetAs part of Swachh Bharat mission, the district is entitled to toilets, but people didnt show interest in taking advantage of the entitlement It is learned that about 66, 370 toilets were issued to the distric
Sangareddy: The district is all set to join the list of Open Defecation Free (ODF) by end of March. On the directives of the collector, the district administration is gearing up to reach their target.
As part of Swachh Bharat mission, the district is entitled to toilets, but people didn't show interest in taking advantage of the entitlement. It is learned that about 66, 370 toilets were issued to the district. Of them, about 46,191 toilets were constructed.
Officials removed 8,661 names due to various reasons, and the remaining 11, 518 toilets are yet to be constructed. Patancheru, Sangareddy constituencies have already joined the ODF list, while Narayankhed, Andole, Zaheerabad are yet to finish the construction of toilets to join the list. District Panchayat Officer Venkateshwarlu said that officials arranged special camps in the mandals to construct toilets quickly.
Narayankhed constituency is well behind in the construction of toilets. Kangti mandal stood last in the construction of toilets. There are a total of 6,588 toilets in the mandal. Of them, about 1,025 names were deleted by the officials. There are still 2,593 toilets that need to be constructed. Raikod mandal needs another 401, Pulkal needs 684 and Hathnura needs additional 500 toilets to join the ODF list.
Officials have launched a field survey to identify the beneficiaries. They removed some 8,661 names from the list, citing that they are not following the guidelines.
The Central government has launched the Swachh Bharat Mission Gramin scheme to improve the cleanliness levels in the villages. As part of the campaign, officials have to provide awareness among people on the usage of toilets. The government has also announced an incentive of Rs 12, 000 for those who constructed toilets at their houses.

Sangareddy and Patancheru have completed 100% construction of toilets in their constituencies and joined the ODF list. Narayankhed constituency is yet to construct toilets and stood last in the proposed constituencies.
Venkateshwarlu said that they are launching special camps to spread awareness among people. He informed that another ten mandals of Narayankhed constituency are yet to finish their toilets. He said that they are planning to complete the toilets before March 31. Collector Hanumantha Rao is paying special focus on the construction of toilets. He asserted that by the end of March they would add the district in the ODF list.
Subscribed Failed...
Subscribed Successfully...