At $8.1 billion in Nov, FPI inflows highest in 12 yrs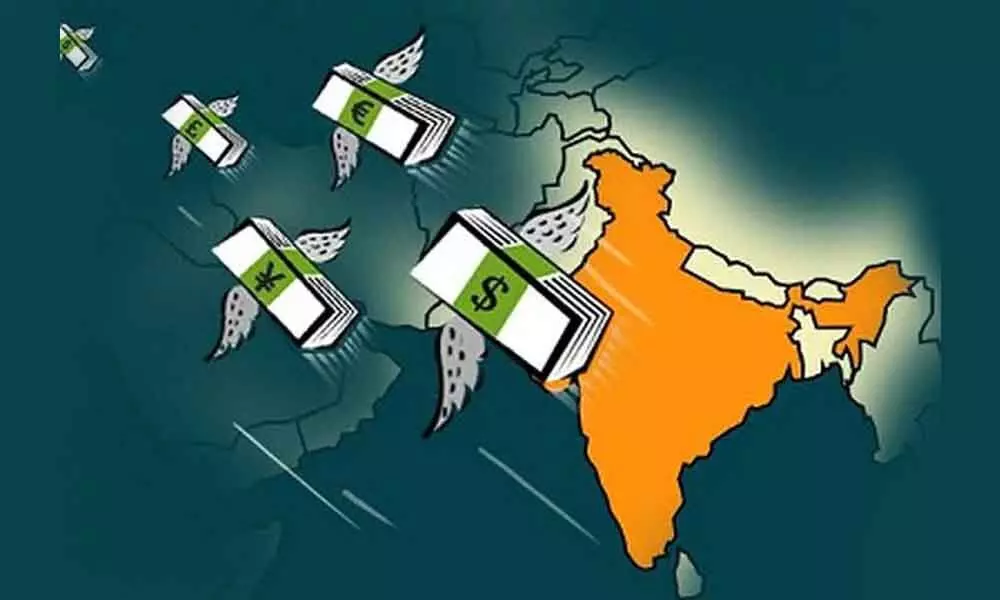 Highlights
Foreign portfolio investors (FPIs), which own more than 24 per cent of the domestic market, pumped in a record $8.1 billion last month, highest in 12 years, and at $5 billion to date, December also looks to get record inflows, says a foreign brokerage report
Mumbai: Foreign portfolio investors (FPIs), which own more than 24 per cent of the domestic market, pumped in a record $8.1 billion last month, highest in 12 years, and at $5 billion to date, December also looks to get record inflows, says a foreign brokerage report.
At $8.1 billion, India has received the highest FPI inflows among the emerging market peers in November, as Brazil got only $6.2 billion, South Korea ($5.2 billion), Taiwan ($4.5 billion) and Thailand at $1.1 billion. This inflow had the valuation premium of India to other emerging markets in the MSCI Index shooting up by 5 percentage point to 46 per cent and is 5 per cent above the long-term average, says Bank of America Securities in a report on Monday.
Meanwhile, with over $ 2 billion pullout, the domestic funds turned negative on the market in November. At over $8.1 billion, FPIs inflows are the highest in 12 years in November, while with over $2 billion redemptions, domestic funds were net sellers in the month.
The fund inflows were driven by active funds, BofA Securities said. Even in August, FPIs had pumped in a record $6.3 billion into equities. FII inflows of $5 billion in December to date is exceptionally strong.
According to BofA, FPIs parked their maximum funds in financials at $4 billion, followed by discretionary stocks at $854 million and industrials at $687 million and had the least interest in it where they picked up on stocks worth $104 million and real estate wherein they pulled out $58 million.